Happy Canada Day! In honour of the day, I thought I'd share a taste of Canada with some of the Canadian recipes that I have shared over the years, both classic Canadian food and inspired by Canada tastes.
Wishing all my fellow Canadians a wonderful Canada Day! I know it's going to be a little different this year, but there are still lots of reasons and ways to celebrate this wonderful country that we call home!
Poutine
There is probably nothing more classically Canadian food than poutine. The delicious combination of fries, gravy and cheese curds is our collective guilty pleasure!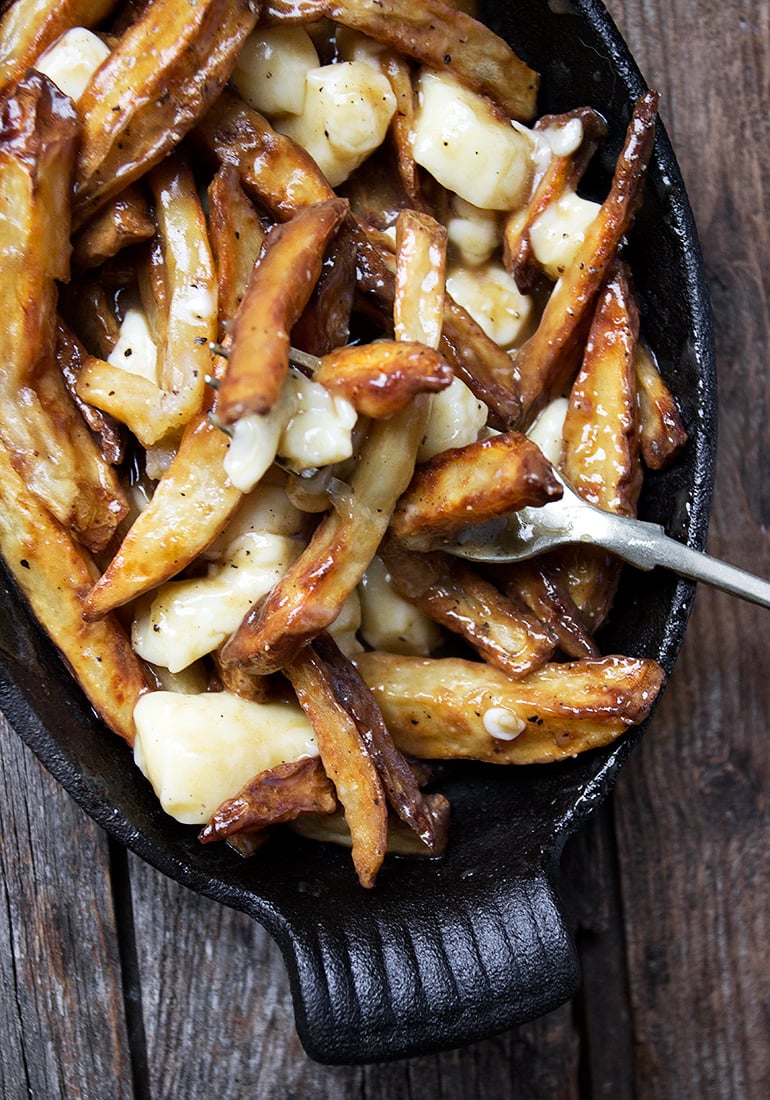 Maple Syrup Pie
I love anything maple and this pie hits all the right notes for me :) I enjoy it cold from the fridge, with whipped cream.
BieberTales
My version of Beavertails™, which I've given a new name to so I don't get sued.
Cheese Curd Grilled Cheese
Developed out of the belief that cheese curds shouldn't be reserved for just poutine, this cheese curd grilled cheese is combined with a delicious homemade bacon jam.
Maple Sugar Shortbread
These classic shortbread cookies made with maple sugar are a wonderful treat any time of year.
Queen Elizabeth Cake
A delicious cake, that surfaced in Canada in the 1950's, around the time of the coronation of Queen Elizabeth II. The lovely date cake for the Queen Elizabeth Cake is somewhat reminiscent of sticky toffee pudding cake, but on top, is a broiled butter, brown sugar and coconut topping.
Butter Tart Muffins
These muffins have all the flavours of classic Canadian butter tarts, in muffin form.
Butter Tart Popsicles
A great Summer treat, that brings the flavours of butter tarts to a frozen treat.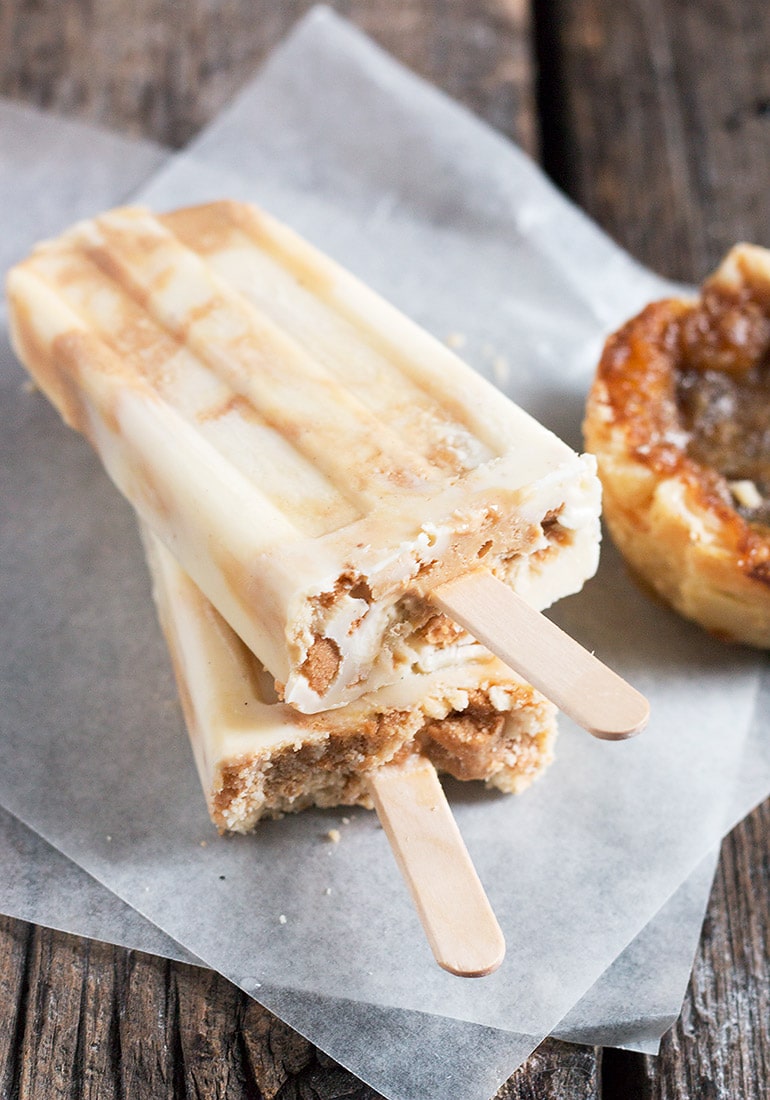 Tourtiere
A classic French-Canadian meat pie, typically served around Christmas, though it's a great meat pie to enjoy any time of year.
Butter Tart Sundae
Another take on butter tarts, this time in ice cream sundae form.
Peanut Butter Nanaimo Bars
My peanut butter flavoured take on classic Nanaimo bars.
Pudding Chômeur
A classic maple syrup dessert, that is lovely any time of year.
Quebec Style Yellow Split Pea Soup
A Canadian classic and one of my favourite soups!
Chelsea Buns
Not necessarily as well known Canada-wide, but in my part of Canada, Ontario's cottage country of Muskoka, these buns are iconic and are a well-known treat for locals and our seasonal cottage visitors as well.