Delicious Blackberry Crumb Squares, that can be made with fresh or frozen blackberries. These blackberry crumb squares are a great snack or dessert.
These delicious Blackberry Crumb Squares as such a versatile sweet treat for when you're craving blackberry goodness. You can make these with either fresh or frozen blackberries, which is always great for when fresh blackberries aren't in season or on sale. Enjoy the squares as they are for a snack or warm them up and serve with a scoop of vanilla ice cream for a lovely dessert.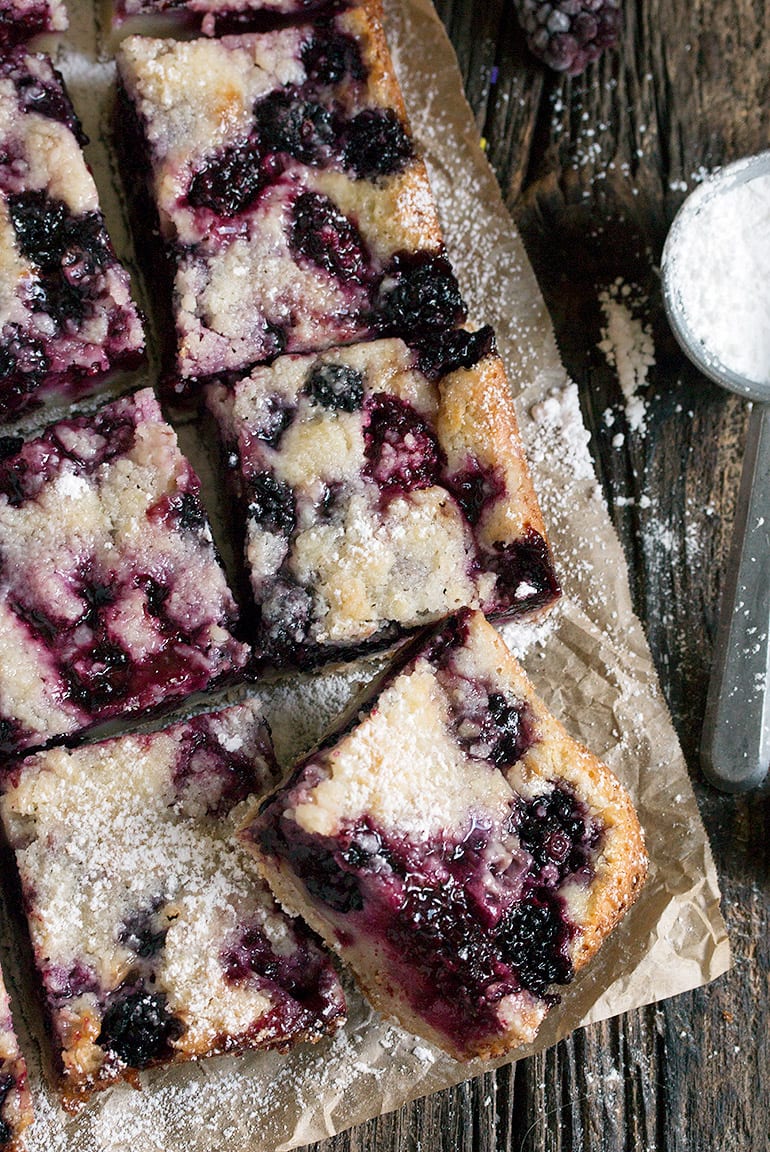 And as a bonus, you can even enjoy this one warm from the oven and serve it "cobbler" style (spoon out for a warm, fruit dessert). This is one of my favourite way to bake with berries. Try it with raspberries or blueberries, too. Enjoy!
Cook's Notes
While you can make these squares with either fresh or frozen blackberries, do note that there is a significant difference in baking time between the two. Using frozen (cold) berries, really slows down the baking, so frozen berries will need up to an extra 20 minutes in the oven over fresh berries. All the details are in the recipe card.
Change this one up by using raspberries or blueberries instead. Either fresh or frozen. Follow the same baking time recommendations as for blackberries.
As noted above, you can skip the whole "squares" thing and just spoon this one out warm from the oven to enjoy it as a cobbler. Add a scoop of vanilla ice cream for a great warm, fruit dessert.
These squares keep well made ahead. I like to keep them in the fridge and warm from there. They also freeze well.
I have made these with both fresh and frozen berries. While the frozen berries are usually more economical, I find the fresh berry squares are crispier and keep longer, so if you find a sale on fresh blackberries, that would be my choice. You will need 3 of the small plastic containers.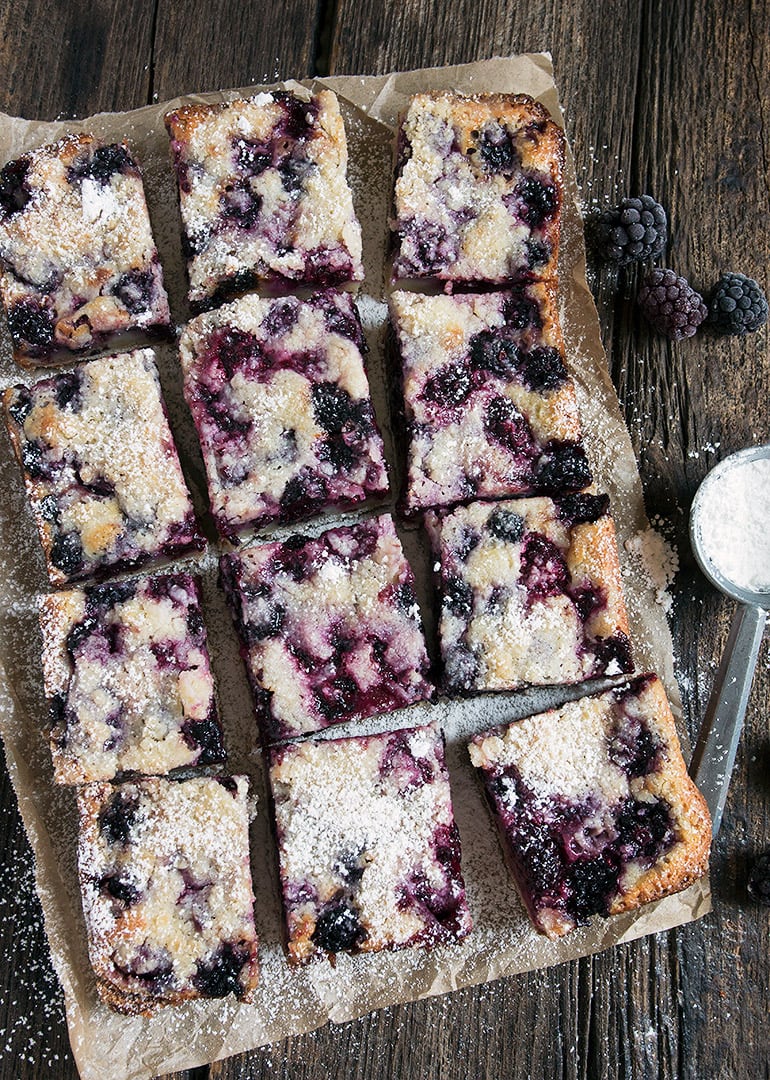 More Blackberry Recipes from Seasons and Suppers