Lovely blueberry loaf, light in texture and sweetness, flavoured with buttermilk and full of blueberries. Perfect to enjoy any time of day!
Of all the treats that grace my counter, this one is probably the blueberry loaf that makes the most appearances. There is really nothing nicer, any time of day. It's perfect for breakfast, as a mid-afternoon treat or on a plate with a fork after-dinner (maybe with a scoop of ice cream :)
Light in texture and sweetness, beautifully moist and full of blueberries, I think you'll love this classic blueberry loaf, too!
Jump to:
Ingredients
Here are the simple ingredients you will need for this recipe ...
All-purpose flour
Baking powder
Baking soda
Salt
1 pint of fresh blueberries - or thawed and dried frozen blueberries will also work
Butter
White sugar
Eggs
Vanilla
Buttermilk - See the Baking Tips below for how-to make your own buttermilk from regular milk
Icing/Confectioners' sugar, for garnish
Step-by-Step Photos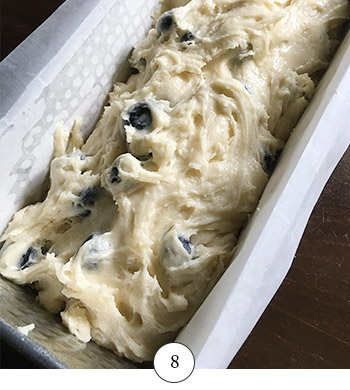 Baking Tips
Be sure to remember to set the buttermilk and eggs out to come to room temperture, along with the butter.
I love lots of blueberries in my loaf, so I use about 1 pint of large blueberries. You can use less, if you don't have quite a pint.
I love fresh blueberries in this loaf and especially nice, large blueberries. Smaller wild blueberries will work, as will frozen blueberries. For frozen blueberries, thaw them and dry them, before tossing in the flour.
If using salted butter, rather the unsalted butter that is specified, be sure you reduce the added salt in the loaf to just a pinch.
Make your own buttermilk by combining 3/4 whole or 2% milk with 2 tsp of white vinegar or lemon juice. Stir and allow to stand 10 minutes before using.
I love this simple loaf with just blueberries, but if you're craving a little citrus with your blueberry loaf, add the zest of 1 lemon or lime to the batter when adding the vanilla.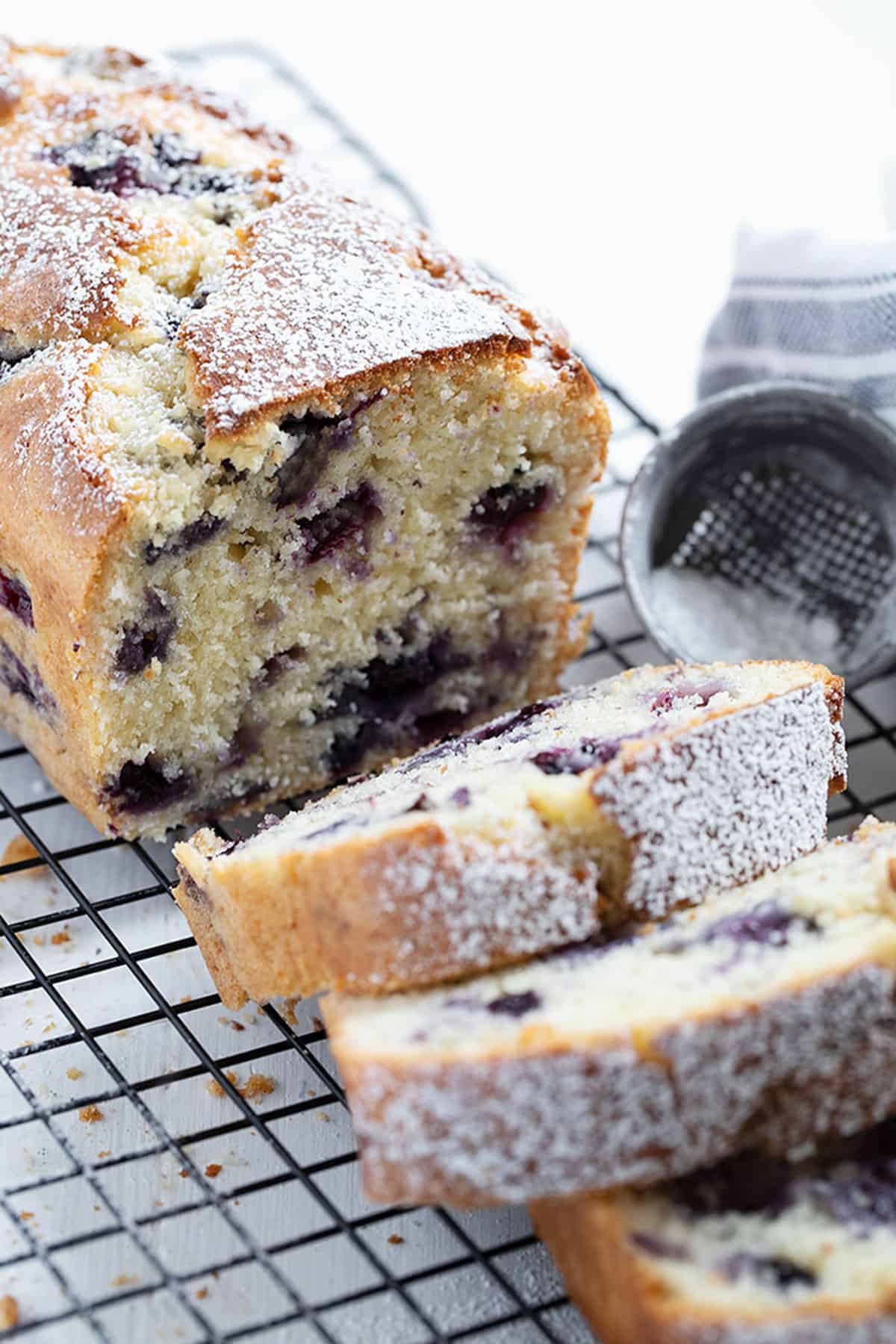 Recipe
More blueberry recipes you might like ...