These pretty lemon shortbread cookies are topped with a sweet glaze and pistachios, for a delicious and easy sweet treat.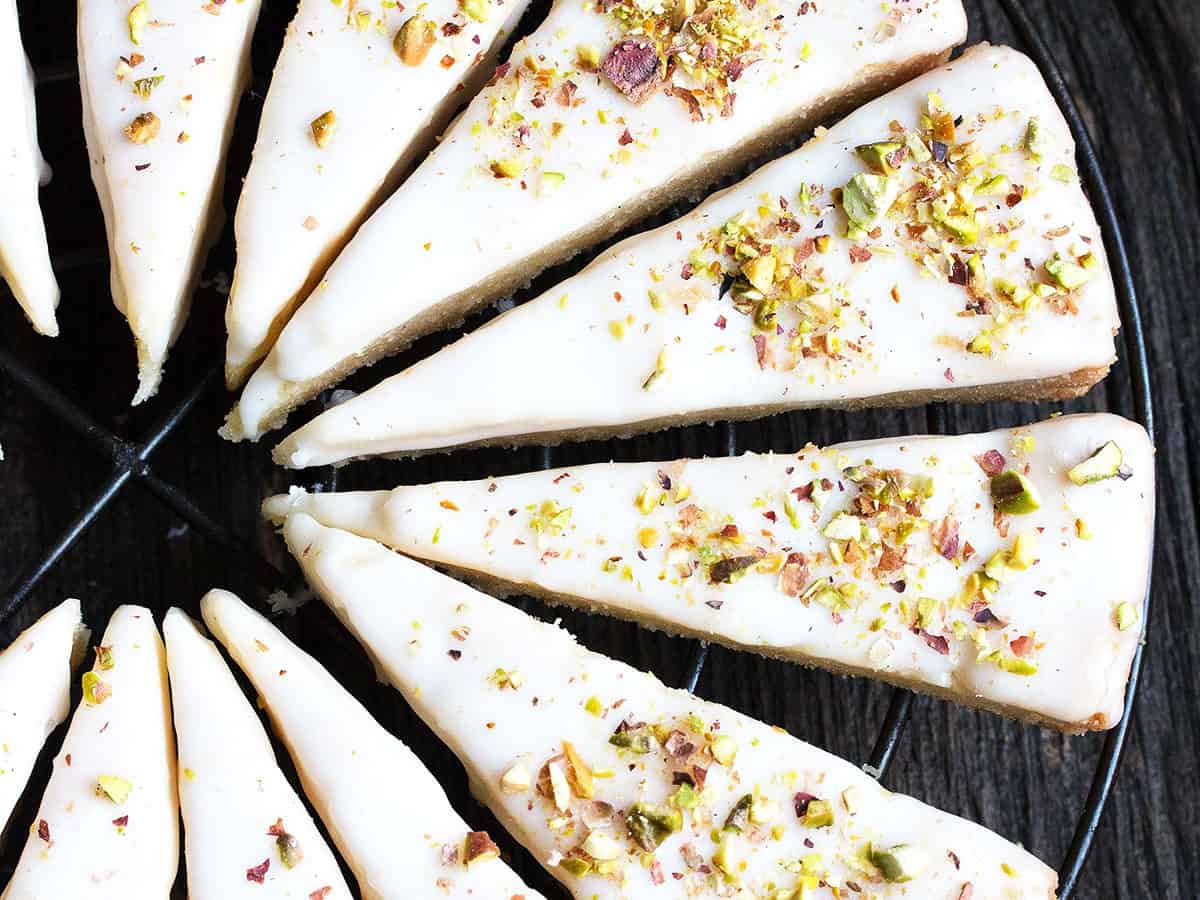 Shortbread cookies are always a favourite of mine, any time of year. They are especially nice for the holidays though, as they are both delicious and keep well. These Lemon Pistachio Shortbread Cookies add a little extra, topping buttery, flaky shortbread cookies with a tangy, lemon icing sugar glaze and a sprinkling of salted, roasted pistachios.
While these may look fancy, they are in fact, super easy to make. The cookies bake up in a round in a pan. Simply press in the dough! Once cut into wedges, they are just dipped into the glaze and sprinkled with pistachios. No need for piping bags here.
So I hope you will give these delicious cookies a try over the holidays. They keep really well and you can even freeze them. And of course, they would make a lovely gift cookie.
These Lemon Pistachio Shortbread cookies are the trifecta of cookies. Pretty, easy and delicious. Everything you want for holiday baking!
Cook's Notes
If you have a 9-inch tart pan with a removable bottom, that would be ideal for these cookies. Not only will you be able to remove them from the pan easily, you will get a lovely scalloped edge around the outside of your cookies.
I didn't have a 9-inch tart pan though, so I used a 9-inch round cake pan lined with a round of parchment on the bottom. It bakes up just as well, but makes it a little trickier to remove the cookies after they've cooled. I find that lifting out the first cookie with a fork from the thick, outside edge is the easiest way to go. Once you have the first one out, it's a breeze after that. If it happens to break, consider it a "baker's sample" and eat it. You'll still be able to make a nice circle of cookies even if you're missing that one ;)
As you dip your cookies to glaze, you may start to get some small bits of cookie in your glaze. Simply use a spoon to move those bits to the edges, away from where you are dipping, so you don't get cookie bits in your glaze.
Top Tip! I've increased the amount of glaze here, as I find that it's much easier to dip when you start with a good amount of glaze. You don't want to be scraping the bottom of the bowl. That's not going to make pretty cookies. Having more glaze to start just avoids all that, but it does mean that you will have more than you need to glaze all these cookies. I hate to waste, but it's only a bit of icing sugar and lemon juice. Or if you happen to have other baking that needs a dollop of something, you can use your extra that way.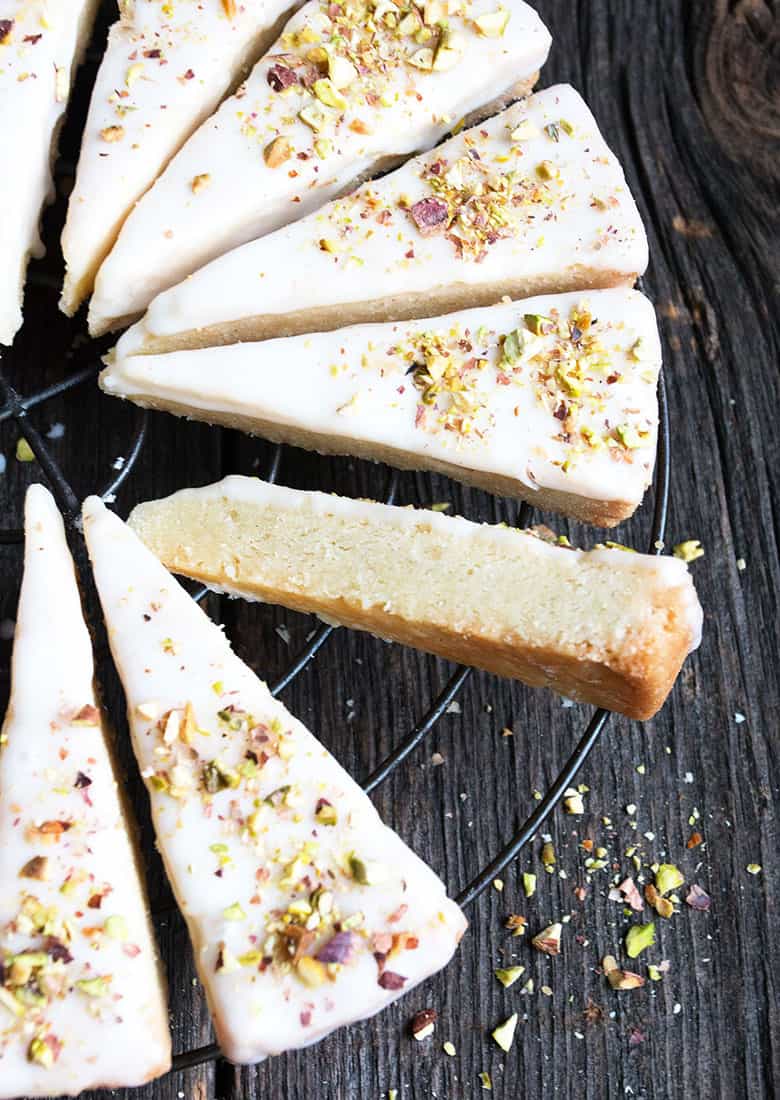 More Shortbread Cookie Recipes You Might Like ...