A delicious corn salad, with grilled corn, tomatoes, bacon and arugula, all tossed with a tomato basil vinaigrette.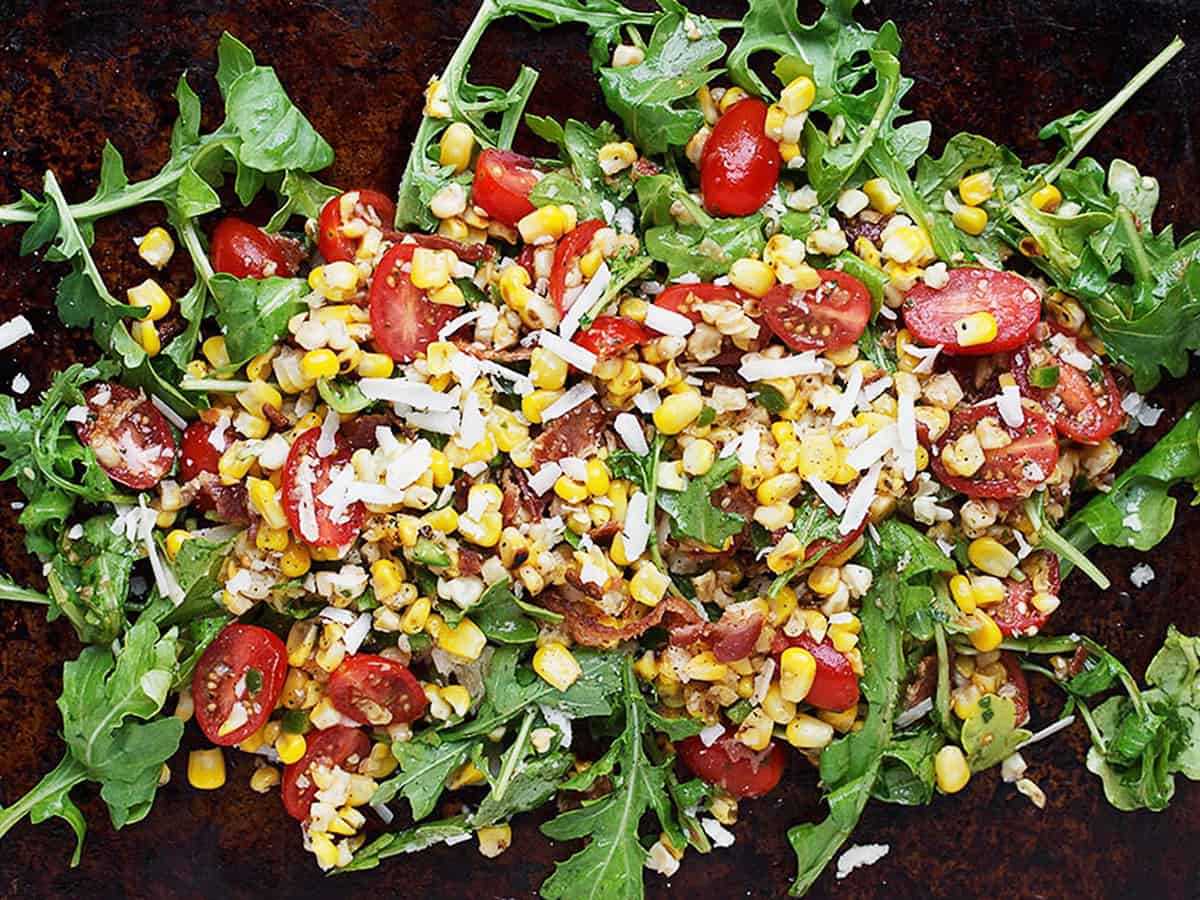 While BBQ grilled corn is delicious all on its own, I thought I'd take that grilled corn goodness and create a perfect summer salad that everyone would enjoy and would go perfectly with whatever you're grilling. BBQ grilled corn, cherry tomatoes, arugula, bacon and jalapeno combine with a flavourful tomato-basil vinaigrette, for a colourful and delicious salad.
The bacon in this salad adds great texture and salty notes, but you can make this salad vegetarian by replacing the bacon with toasted walnuts.
Cook's Notes
Be sure to dress your salad just before serving, to ensure the arugula and bacon don't get soggy. The vinaigrette recipe makes more dressing than you'll need for one salad. The leftovers will keep in the fridge for up to a week.
The Tomato Basil Vinaigrette also makes a great marinade/basting sauce for grilled chicken.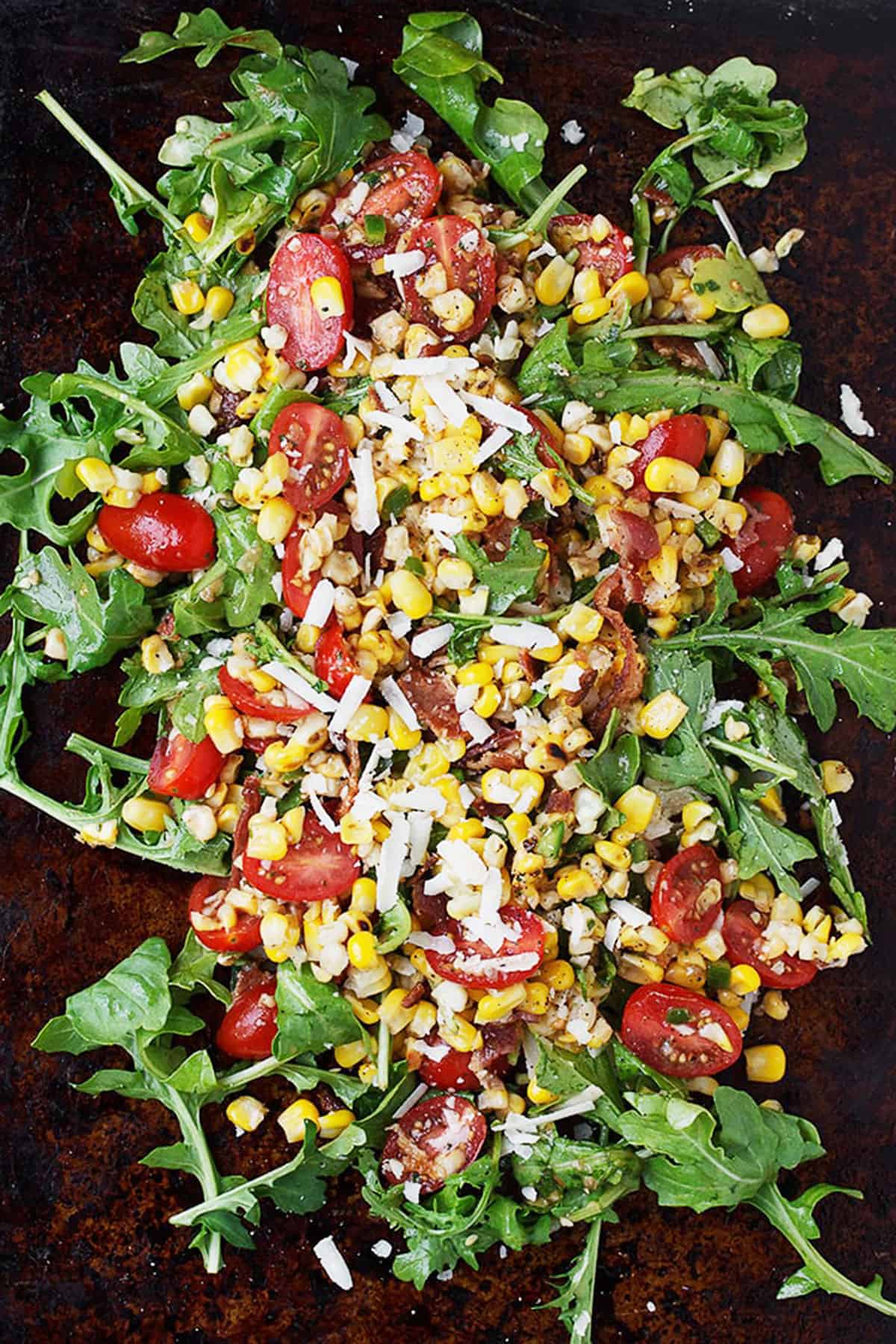 More summer salad recipes you might also like ...