This Lemon Cream Butter Cake is the love child of a buttery lemon cake and a lemon cheesecake. A perfect marriage of the two textures and flavours.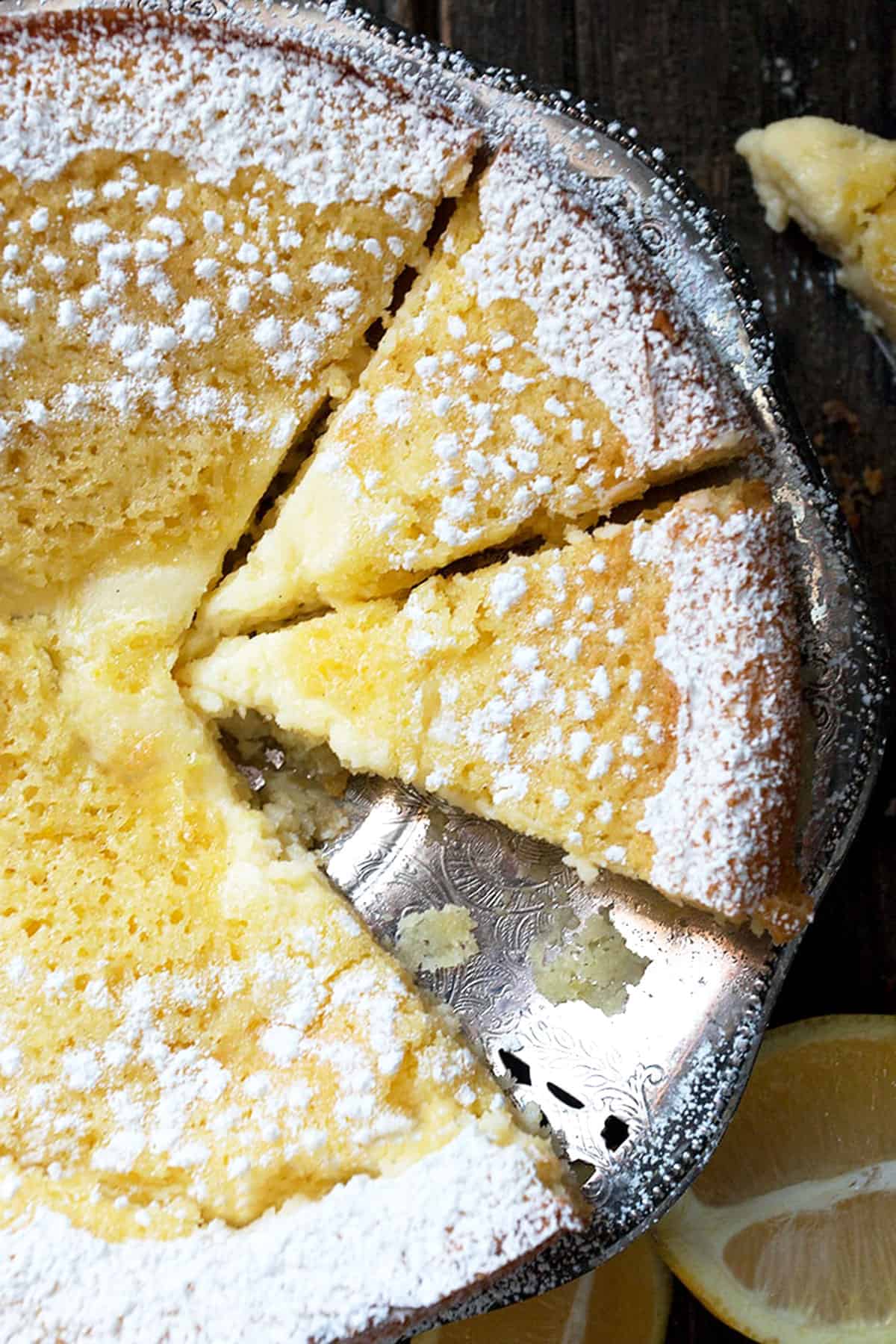 If you are a lover of lemon, you will be over the moon with this delicious cake, that brings together lemon cake and lemon cheesecake in one pan.
Yes, the buttery lemon cake forms a layer around the bottom and outside, while a creamy lemon cream cheese filling cooks up in the middle. It's full of lemon flavour and a wonderful combination of textures. Enjoy this one chilled with a dusting of icing sugar on top.
Cook's Notes
Unsalted butter is recommended for this cake, but if you only have salted butter, be sure to add only a pinch additionally to the cake batter.
Be sure to place your springform pan on a baking sheet as a small amount of butter may leak out as the cake bakes. Alternately, you could wrap the bottom and sides of your springform pan with foil.
Speaking of wrapping in foil, I have long struggled with my springform pan over-cooking the sides of my baked goods and I suspect it is because it is a dark pan. I'm always hesitant to reduce the oven temperature, but I'm thinking I will start wrapping the outside of the pan in foil to try to temper that tendency in future. I'll let you know how that works out. (Or I guess I could just buy light pans :)
Keep a close eye on the cake as it nears the 30 minute mark and watch closely. It will be best if you can get it out of the oven when it is just cooked, which means the outside cake part looks lightly golden and the centre of the cake looks set.
Finally, if you want to fancy up your cake, place a paper doily on top of the cake and dust your icing sugar over it. Carefully remove to reveal a pretty pattern.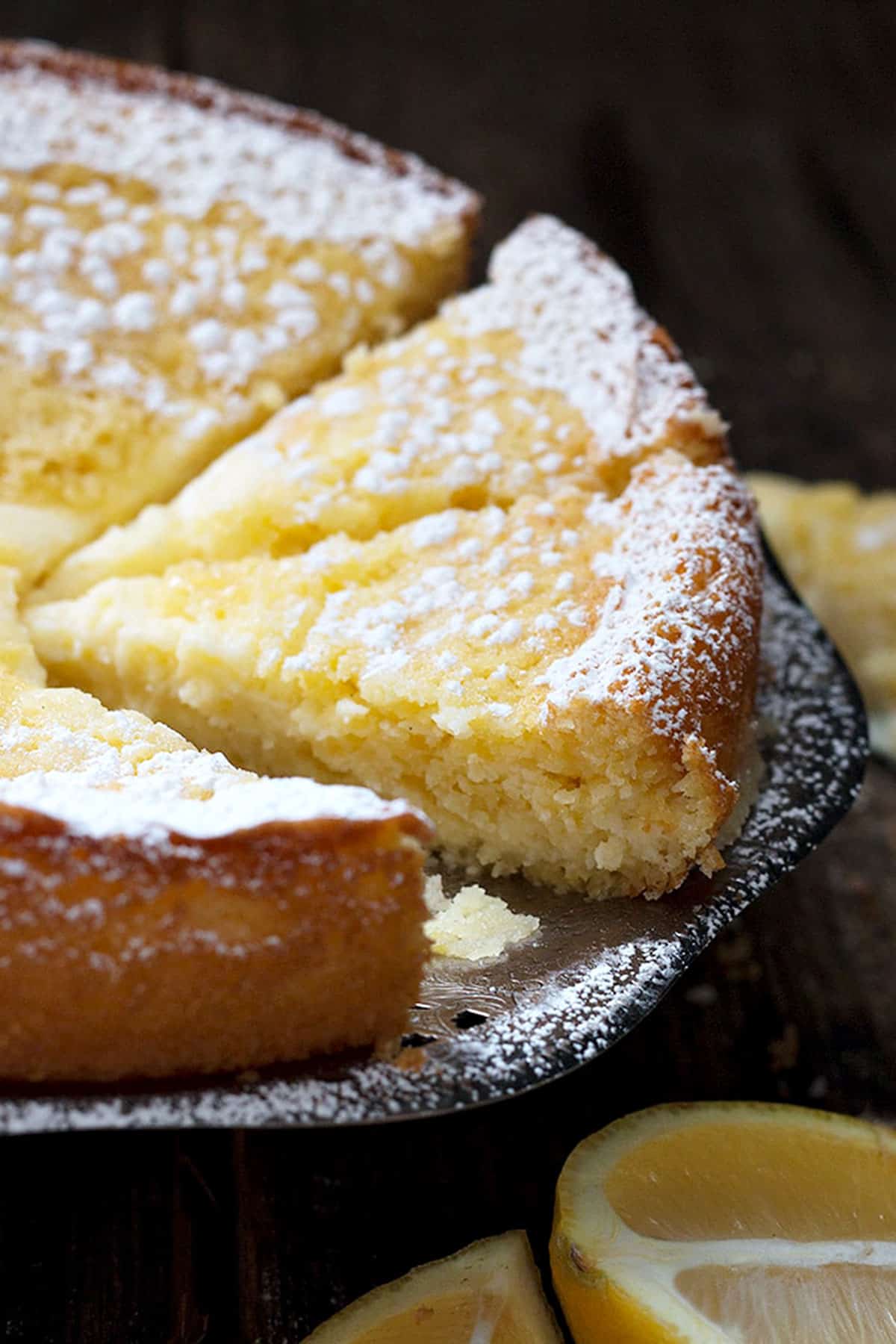 More Lemon Baked Goodies from Seasons and Suppers