These quick and easy Puff Pastry appetizer recipes make use of store-bought, all-butter puff pastry, to make 3 varieties of delicious appetizers, perfect for your holiday entertaining!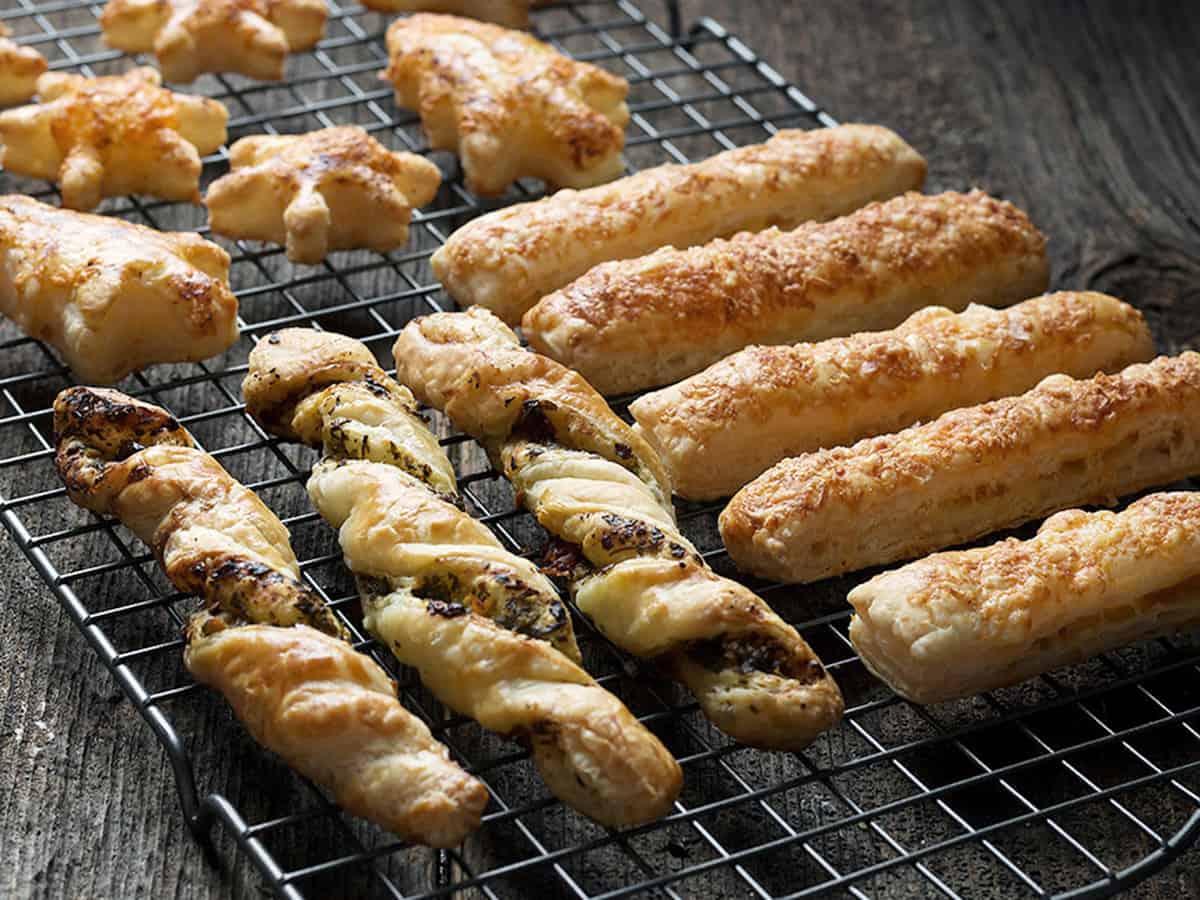 When it comes to holiday entertaining, store-bought puff pastry is such a life (and time!) saver. Not only is it easy to use, it is also so versatile. And now with all-butter varieties easily available, it's delicious too!
One of the best things about these quick and easy puff pastry appetizers, is that they can be prepared ahead and frozen before baking. When you need a quick appetizer, they can go straight from the freezer to the oven and be ready to serve in about 20 minutes.
Jump to:
Cook's Notes
Top Tip! When it comes to puff pastry, it's all about the chill, particularly with all-butter puff pastry. You want to keep the dough cool, so in between steps you'll be popping it in the fridge. It's a bit repetitive, but if you're making a variety of puff pastry appetizers, you can use the chilling time to get started on the next one.
I love Dijon mustard, but if you're not a fan or you feel it might be too assertive for the crowd you're feeding, feel free to cut back the amount or to substitute honey mustard or a similar, milder mustard.
The cut-outs are super easy to make and tasty little bites. They are a great addition to a cheese tray, beyond just eating out of hand. Adjust the amount of chipotle chili powder to taste.
Your brand of puff pastry may be a slightly different size. The directions should work well with any similar size. You may just get an extra piece or two.
Recipe
More appetizer recipes you might also like ...
Save or share this recipe