This quick and easy oven pork tenderloin dish, cooks entirely in the oven, with a simple sauce of apricot jam, Dijon mustard and balsamic vinegar, that cooks up to tons of flavour!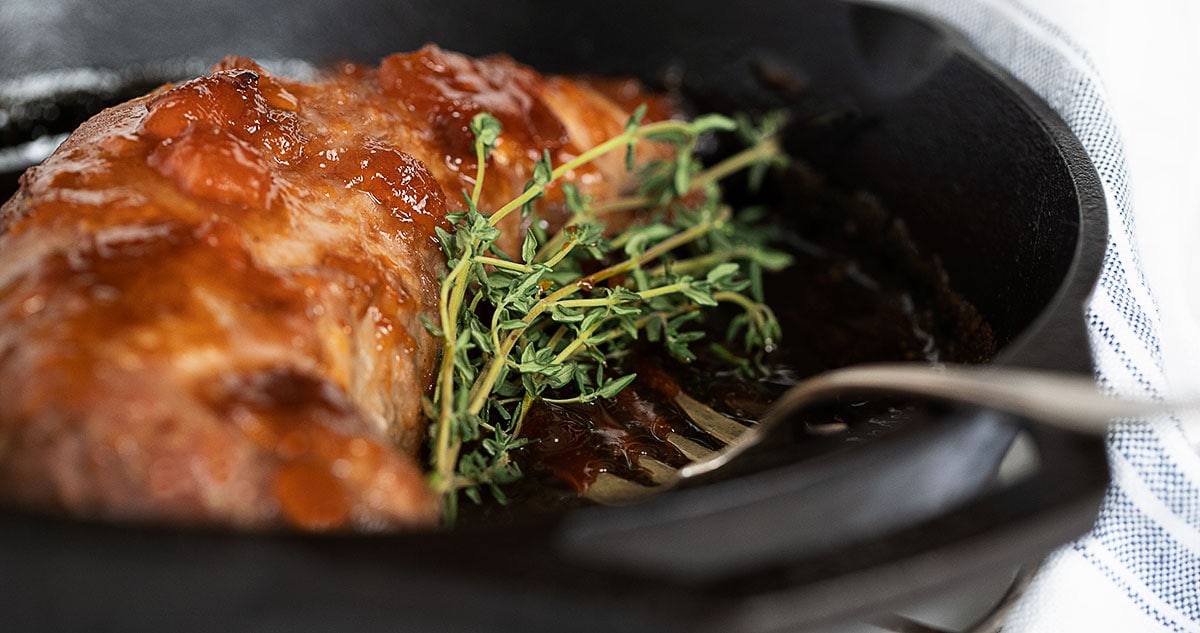 You'll love how easy this pork tenderloin recipe is and the fact that it cooks up entirely in the oven. It's a perfect weeknight meal! No pan searing necessary. Simply place the pork into an oven-safe dish, pour over the easy sauce and bake for 30-35 minutes. So easy!
And speaking of the sauce, it's a wonderful combination of apricot jam, Dijon mustard and balsamic vinegar. The result is so full of flavour, it will quickly become your favourite quick and easy pork dinner.
Jump to:
Ingredient Notes
Pork Tenderloin - be sure to remove the silverskin and any visible fat from the pork before using, for best results and even cooking.
Apricot Jam - any apricot jam will work here, I especially like the Bonne Maman Apricot Jam, as it is chunky (and not all of them are).
Dijon Mustard - this would be the first choice, if you have it. If not, a grainy Dijon mustard would also work here. If all else fails, yellow prepared mustard may work, though I would use a bit less.
Balsamic Vinegar - balsamic vinegar adds both flavour and acidity here. If you don't have balsamic, a teaspoon of Worcestershire might be a decent substitute.
Step-by-Step Photos
So easy! Simply mix up the simple sauce ingredients. Prepare the pork tenderloin, by removing the silverskin and any visible fat. Season with a bit of salt and pepper. Place into a cast iron or other oven-safe pan. Pour the sauce over the pork. Cook in a 375F oven for 30-35 minutes, or until the pork reaches 145F when tested in the thickest part of the pork.
Cook's Notes
This dish cooks up with a lovely, flavourful sauce that is especially suited to serving with a rice or grain, such as quinoa. Add a green veg and it's a wonderful meal.
A cast iron skillet works perfectly for this dish, but any oven-safe baking dish will work here.
Be sure to cook the pork until it reaches 145F internal temperature. Allow to rest a few minutes before slicing.
If you are cooking for a crowd, you can do two pork tenderloins and just double the sauce ingredients.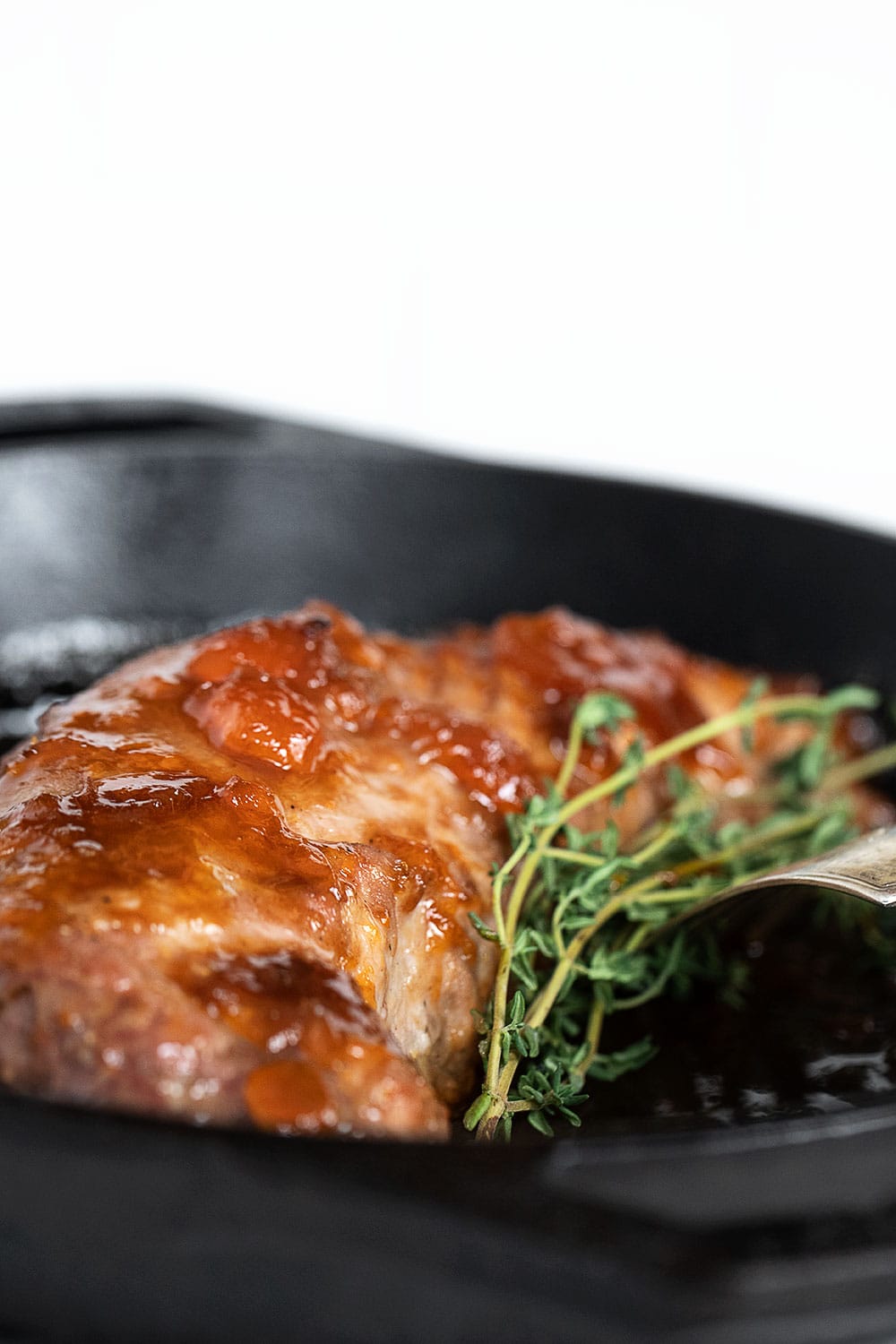 Recipe
More pork tenderloin recipes you might also like ...