These delicious French Toast bagels are flavoured with maple syrup and topped with maple (or brown) sugar. A perfect morning bagel!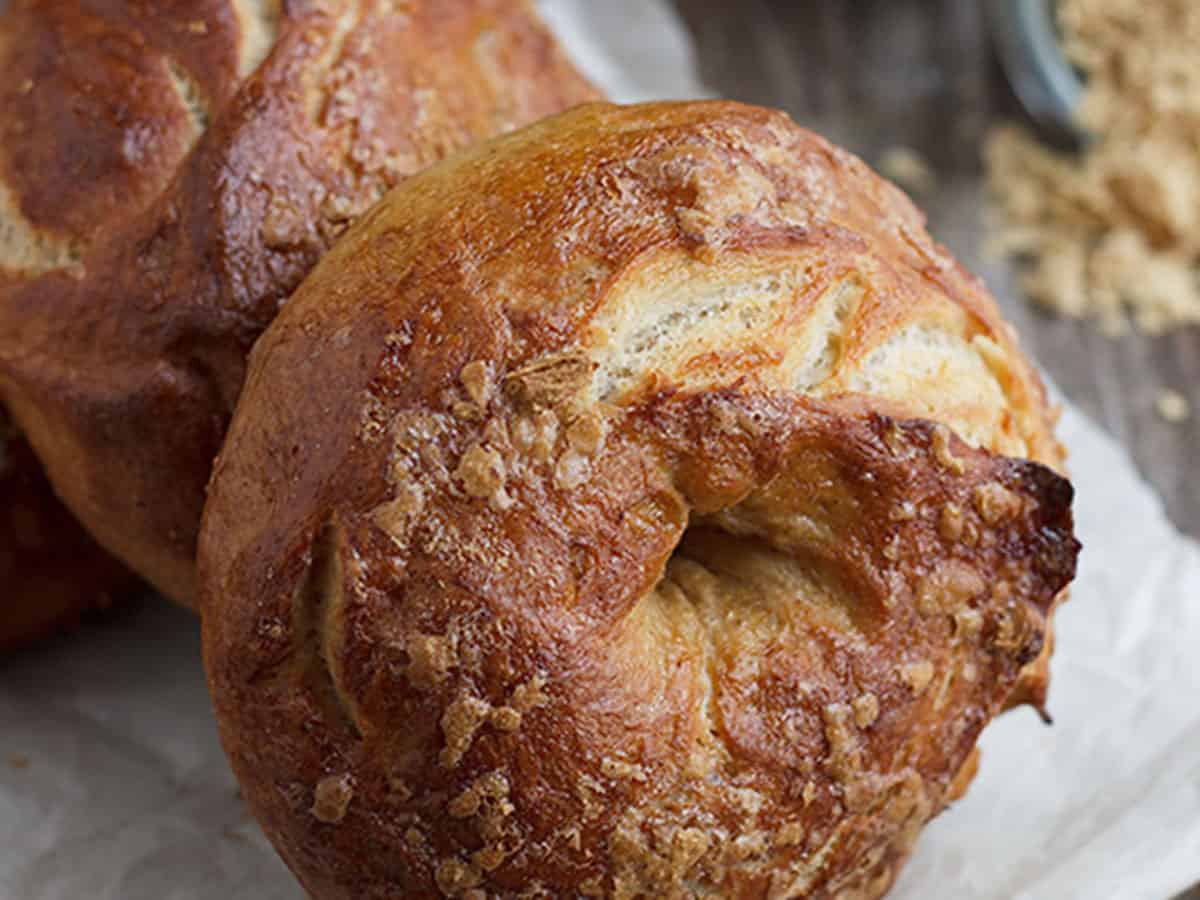 I think there's maybe nothing nicer for breakfast than a warm, buttered French Toast bagel. The smell of maple coming up from the toaster. Intoxicating. The melted butter together with the lightly sweet carbs. Always perfect.
These French Toast Bagels came about this week for two reasons. First, my sister mentioned having one somewhere (and really enjoying it) and then I found a bag of maple sugar flakes in my cupboard. That's about all I need to get some baking inspiration.
I usually use a variation of Peter Reinhart's bagel recipe, which is delicious, but a two-day baking adventure. For these, I decided to see if I could drastically reduce the time and still get a great bagel. I'm pleased to report, I did. That said, you'll still need a few hours to make these bagels, but most of it is passive rising or chilling time. The chilling time after shaping the bagels is very flexible, so it allows time to do something else or for an overnight rise, if you'd like to make at night and boil/bake in the morning.
Cook's Notes
As for the french toast flavours, I added a couple of eggs, some cinnamon, brown sugar and vanilla, along with some real maple syrup. A generous sprinkling of the maple flakes (or brown sugar) goes on before baking. Despite totally winging it, I have to say, they really do taste like french toast! I wouldn't change a thing.
If you can't find maple sugar flakes, maple sugar will work just as well. I found maple syrup flakes in a bag (not in a bin), at Bulk Barn in Canada. I imagine health food stores or sections of larger store would have maple sugar or flakes, as well. I really recommend seeking them out for these bagels. They really are the perfect finishing touch. Failing that, a little brown sugar is fine to use. If you can't find any of that, brown sugar will work here, as well.
These bagels are best eaten as soon after baking as possible. The sugar topping will tend to melt a bit the longer they sit. If you can't eat them all up quickly, they do freeze beautifully.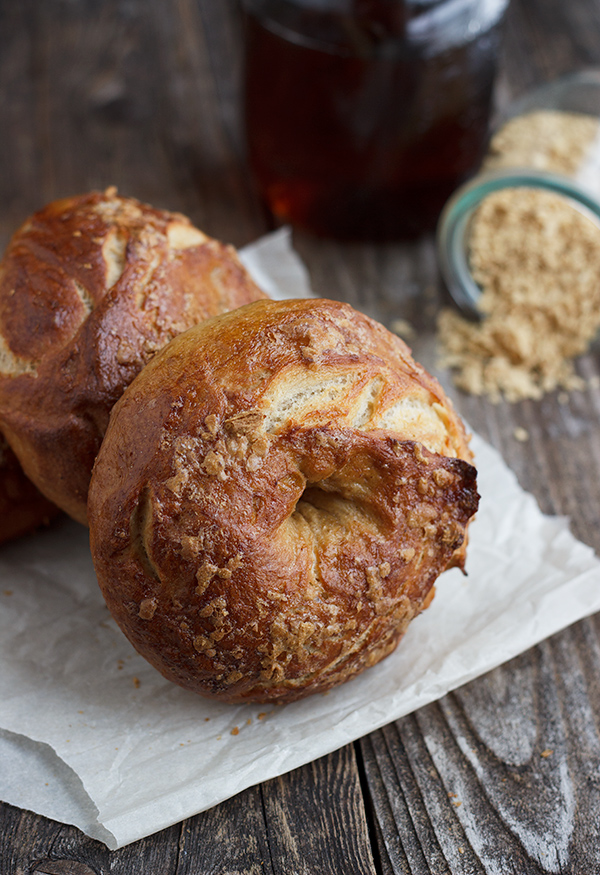 More bagel recipes you might also like ...