This bright and fresh lemon ricotta pasta has a creamy sauce, bits of salty prosciutto and fresh, green pea shoots.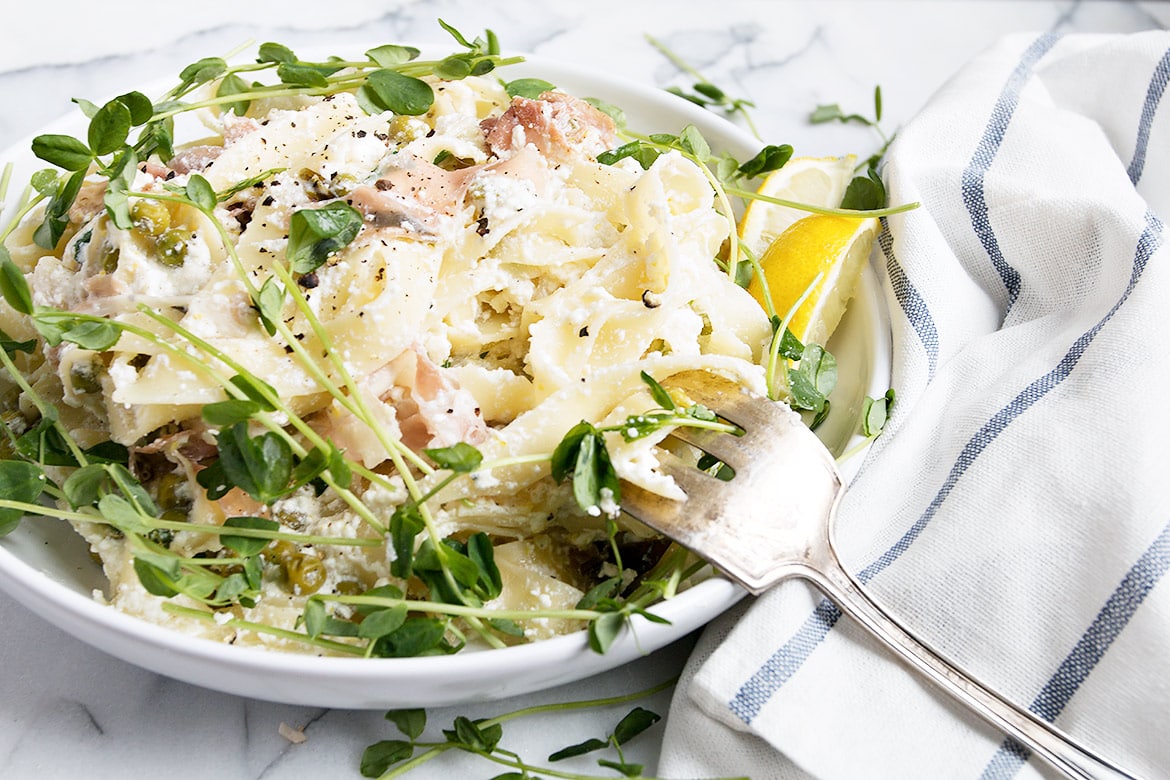 I am a big fan of lemon pasta! This version brings ricotta to the game. I love the way ricotta brings both moisture and cheese flavour to the dish. And so easily, too.
This Lemon Ricotta Pasta is one of my favourites. It combines the ricotta with lemon (both juice and zest) for a great fresh flavour. Add in the salty prosciutto and the fresh taste of pea shoots and it's my idea of pasta perfection.
And best of all? This pasta dish is on the table in less than 30 minutes!
Cook's Notes
If you'd like to up the veggie quotient of this dish, stir in a cup of cooked green peas.
No access to pea shoots? Substitute watercress, or try some baby greens, such as baby spinach or baby arugula.
If you have a source for Speck, it is a nice alternative to prosciutto in this dish. I love the flavour of Speck. It's essentially prosciutto-ish, but it's smoked, instead of air-dried. You'll usually find it in the store in the same place you find prosciutto.
Pea Shoots or Pea Sprouts? When it comes to eating them, it really doesn't matter if they're labelled shoots or sprouts. The difference usually refers to how and how long they were grown.
More Lemon Pasta Recipes You Might Also Like ...