This Orange Poppy Seed Loaf is made with yogurt, so it's lovely, light and moist. With poppy seeds and a yogurt glaze.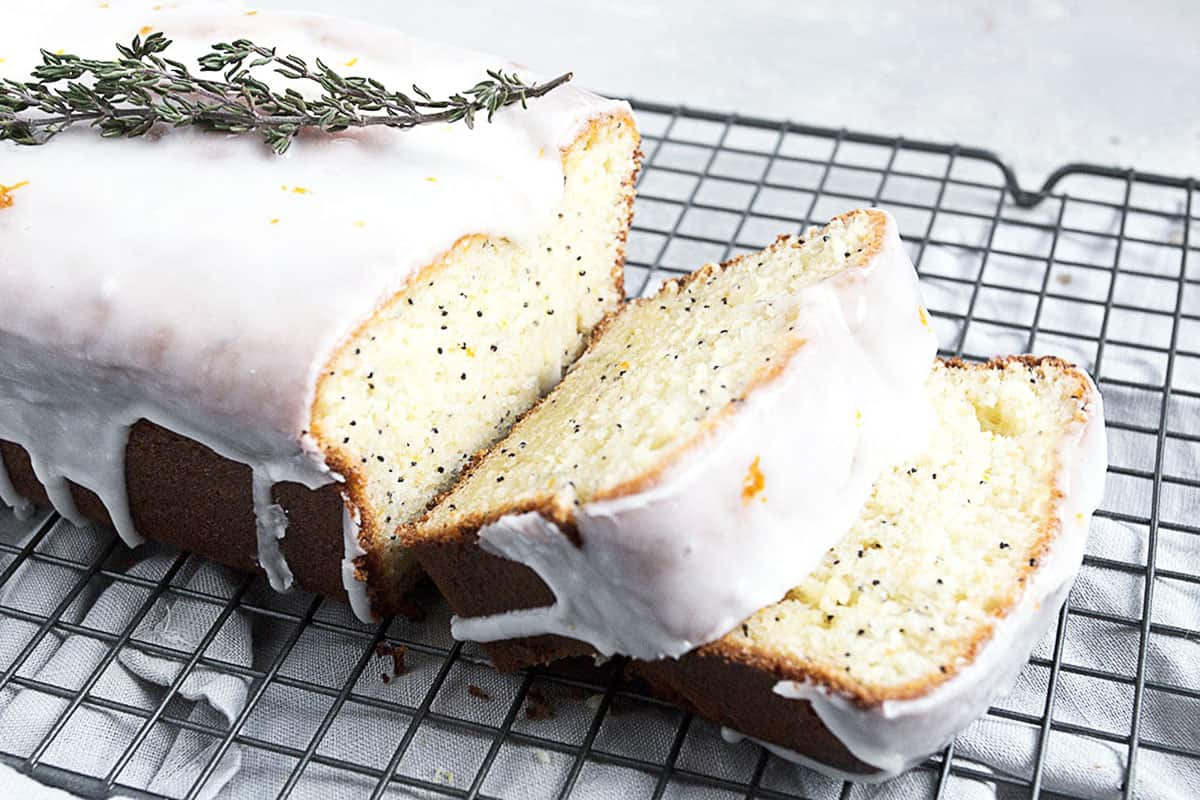 Jump to:
Why you'll love this orange poppy seed loaf
There is nothing like orange flavours to brighten up any day, but they are especially welcome during the Winter months, when oranges just happen to be in season.
Beyond the lovely oranges, this loaf uses plain, Greek yogurt to ensure a moist loaf. There is also a touch of yogurt in the orange glaze on top. And poppy seeds. Lots of poppy seeds :)
This loaf is light and lightly sweet, so it's perfect to enjoy any time of day.
Key Ingredients
Oranges - just about any orange variety will work nicely in this Orange Poppy Seed Loaf. I used clementines here (always a sucker for those pretty clementines with the leaves attached :). Clementines produce a more mellow orange flavour. Use regular navel oranges for more of an orange punch or try blood oranges for a hit of pink along with the orange flavour.
Yogurt - while thicker Greek yogurt is recommended, regular plain yogurt will also work, in the same quantities. I do recommend a higher fat yogurt for best results.
Poppy Seeds - be sure your poppy seeds are fresh, as they can go rancid if they have been sitting too long.
Cook's Notes
If you just have regular (not Greek) plain yogurt around, go ahead and use it in the same quantities. For the glaze, as the regular yogurt is thinner, you may need to add a touch more icing sugar.
When it comes to baking with yogurt, I prefer using a full-fat version, for best results.
Check Your Poppy Seeds! Poppy Seeds have high oil content, so they can and will go rancid over time. To maximize their shelf life, store in an airtight container of poppy seeds in the refrigerator, where they will keep well for 4-6 month or place them in the same container in the freezer for up to 1 year.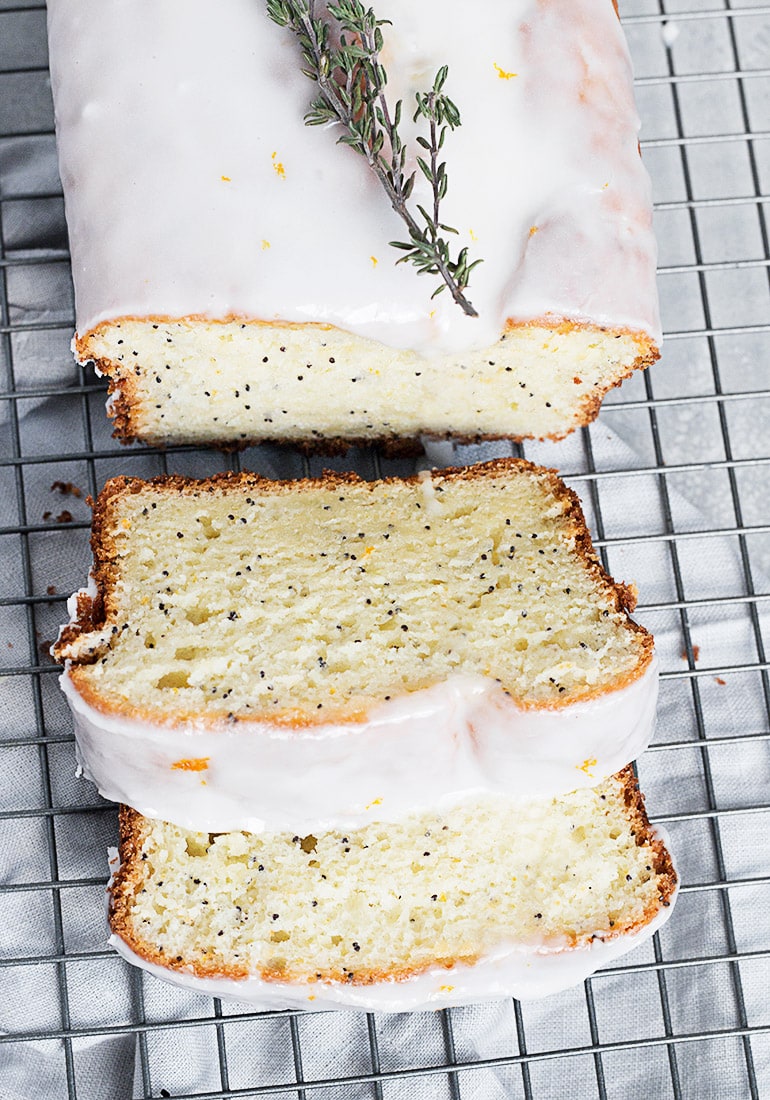 Recipe
More quick bread recipes you might also like ...
Save or share this recipe