A delicious, from scratch BBQ Chicken Skillet Pizza is perfect for pizza night! Tons of flavour and easy to make!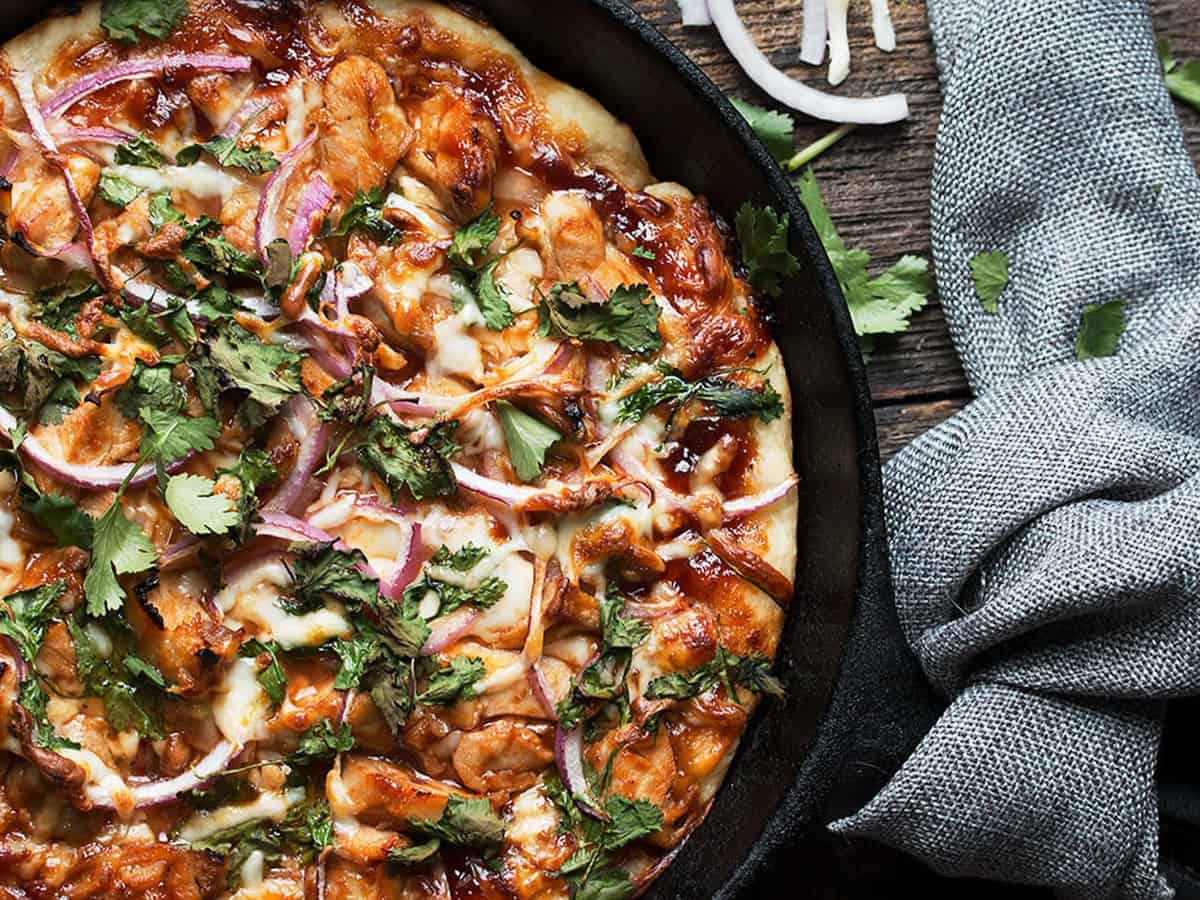 TGIF! And I have an absolutely delicious pizza to share with you today. From an absolutely beautiful and delicious new cookbook.
I first discovered Alaska From Scratch many years ago. I was immediately drawn to her site for both the delicious food she shared, but also for the glimpse she provided into life in Alaska, through the most beautiful photos. And I soon learned that the woman behind the site, Maya, was also a wonderful, talented and beautiful person. So I couldn't be happier to share with you today her brand new, first cookbook!
Inside this cookbook, you will find a wonderful collection of Alaska landscape photos, personal stores and of course, delicious recipes. As Maya enjoys a climate similar to mine, it's no surprise you will find lots of comfort food in here, but with a distinctive Alaska flavour and a perfect blend of comfort with healthy and fresh. You'll love that all of the recipes are perfect for everyday cooking - nothing super fancy or complicated here - just lots of delicious.
If you're looking to add a solid, beautiful and useful cookbook to your cookbook collection, look no further. You'll find the Alaska from Scratch cookbook on Amazon or wherever fine cookbooks are sold!
Cook's Notes
You can start with your favourite store-bought pizza dough as well, if you're not wanting to make your own pizza dough.
I used some left-over, cooked boneless chicken thighs that I had on hand, instead of chicken breast. Any cooked chicken would work well here, even some meat from a store-bought rotisserie chicken.
I'm not always a cilantro lover, but when it's cooked, I actually really like the flavour, so don't hesitate to give it a try here, even if you would usually pass ;)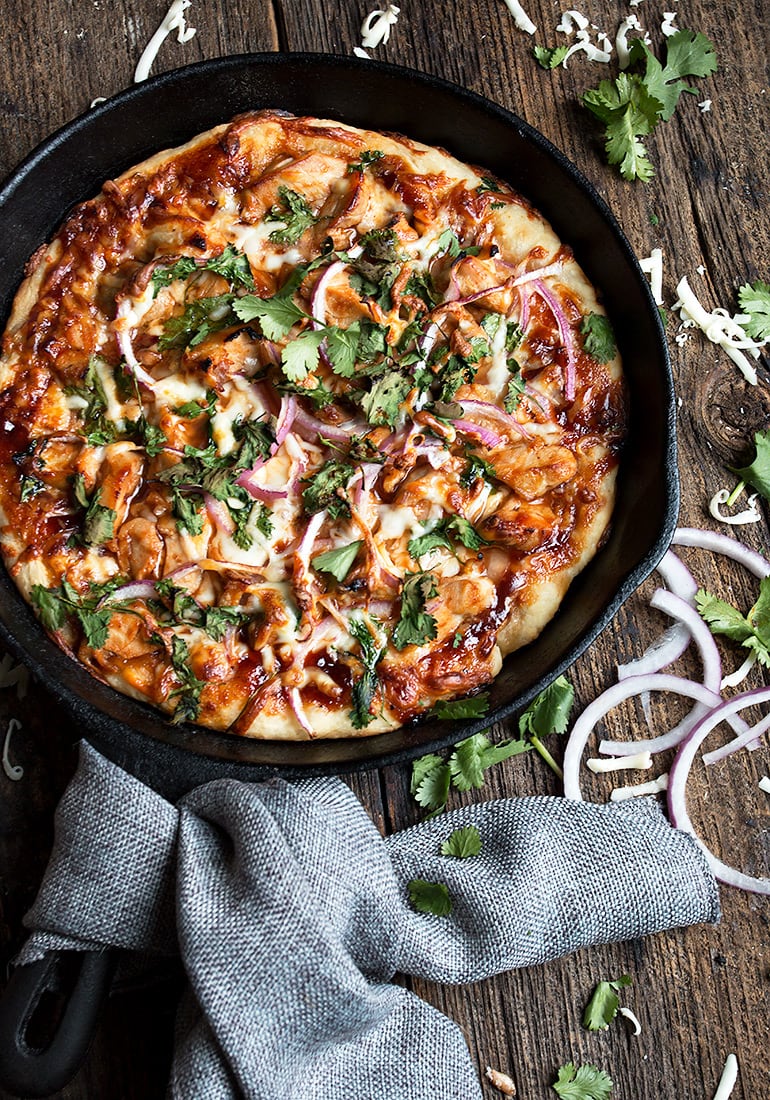 More Skillet Pizza Recipes You Might Like ...