This lovely fresh pear cake is light in texture, with a crispy, crackly sugar topping. Lovely enjoyed warm with a dollop of Crème Fraîche.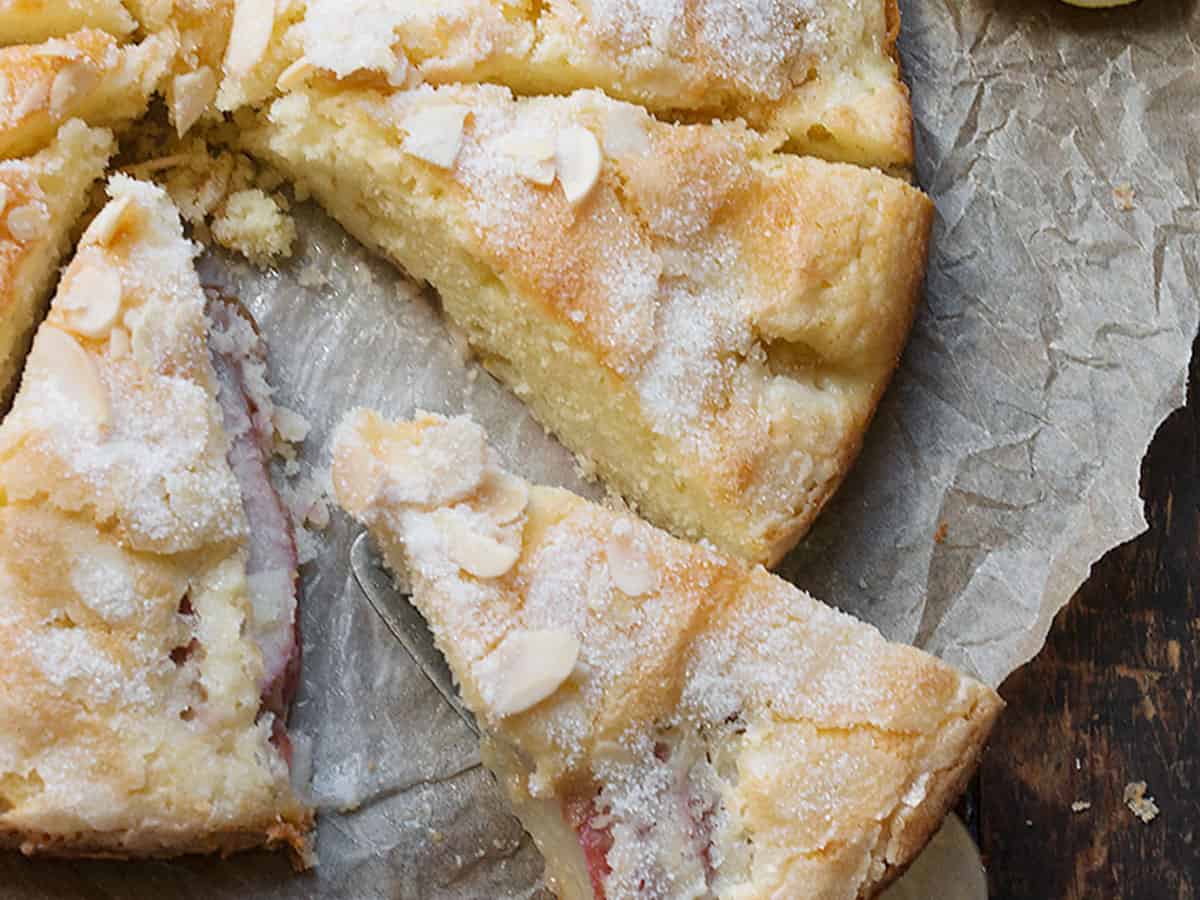 I have a fondness for pear cakes. Baked pears are simply divine, especially when combined with some delicious cake. A few years ago, I shared this delicious Italian Pear Almond Cake. Like that cake, this French Pear Cake is more pears than cake.
This French Pear Cake has some differences though, as it uses a lighter batter to produce a lighter and airier cake. It also features a lovely crispy, crackly sugar-dusted topping. Same great baked pear cake goodness, in another delicious form!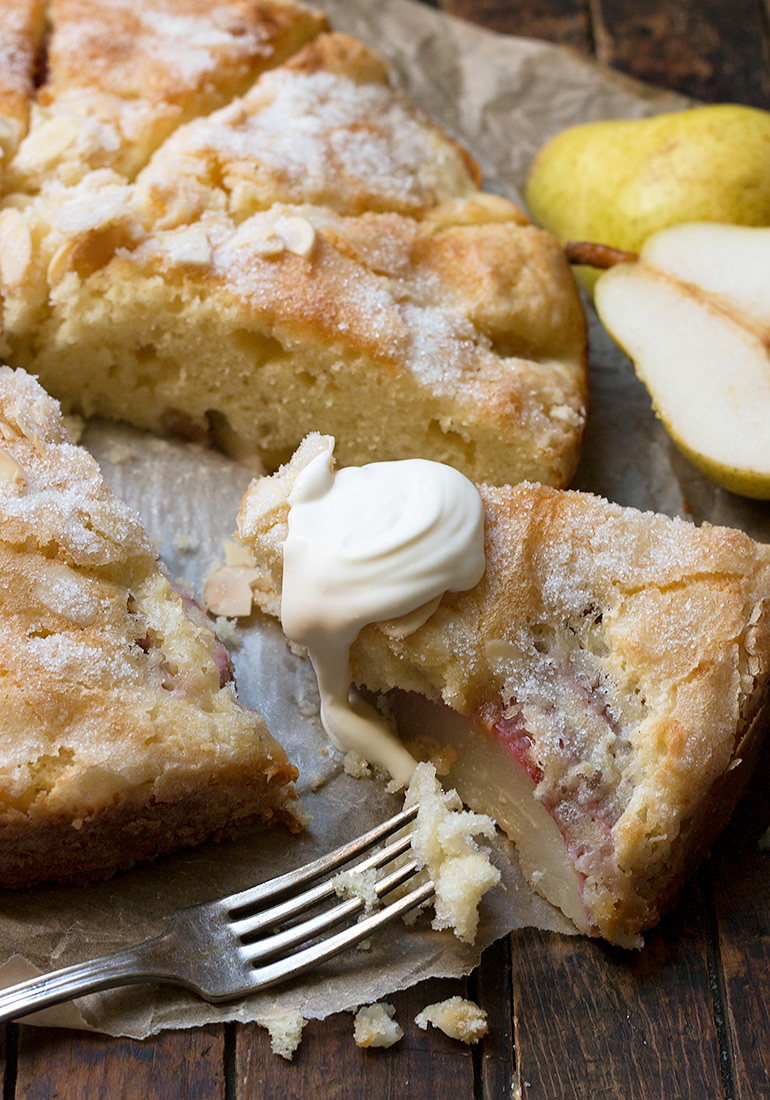 Enjoy this cake slightly warm with a dollop of Crème Fraîche. Crème Fraîche is the perfect creamy, tangy foil for the baked pears and cake.
If you don't have or can't find Crème Fraîche, fear not! You can make your own easily and economically. Scroll down for the how-to! If Crème Fraîche isn't an option, a dollop of very lightly sweetened whipped cream would be a great alternative. Or vanilla ice cream. You really can't go wrong here :)
How to Make Your Own Crème Fraîche at home
To make your own Crème Fraîche at home, in a glass jar or cup, simply combine 1 cup of heavy, 35% b.f. whipping cream with 2 Tbsp well shaken buttermilk. Stir well to combine. Cover the top of the jar or glass with something breathable, such as a ring of parchment paper, slightly damp paper towel, a coffee filter, cheesecloth etc. and secure with string or a rubber band. Let stand at room temperature for 12-24 hours (depending on the temperature in your kitchen), until mixture thickens into a creamy, but not stiff mixture. Transfer to the refrigerator, where it can be used and kept up to 2 weeks.
Cook's Notes
I didn't peel the pears for this cake, although you certainly can if you like.
I also used a combination of both Bartlett and red pears, as that's what I had on hand. It's probably best to use just one kind of pear per cake, though if you find yourself with a variety on hand, go right ahead with that :)
Ripe, but still firm pears work best with this cake.
To core the pears, simply cut in half down from just beside the stem. Using a small spoon, scoop out the centre core, then use the tip of the spoon to remove the upper stem spine (the part leading up from the core to the top stem) and cut out the bottom blossom end, as well.
Top Tip: To quickly and easily line the bottom of a springform pan with parchment paper, simply lay a sheet over the bottom ring, then attach the outer ring over the parchment. Trim the excess on the outside of the pan (it doesn't have to be pretty to work :)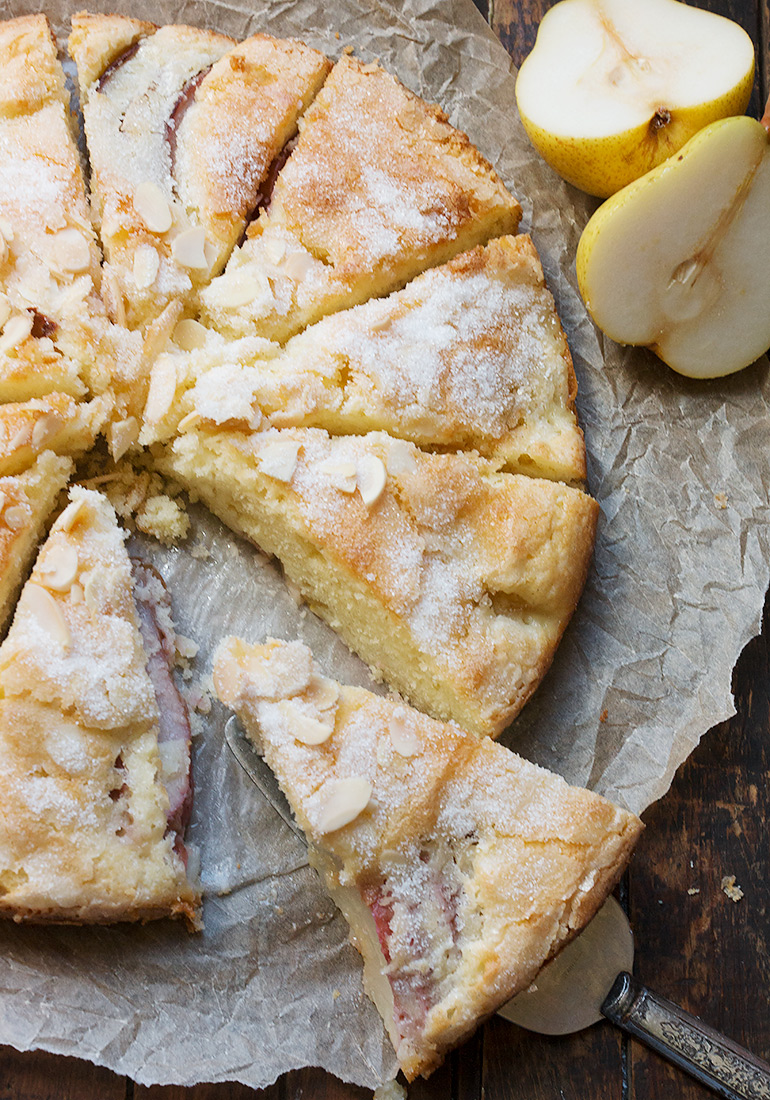 Love pears? Then you may also like my ...