With just 2 ingredients, no pectin and less than an hour and you can be enjoying this seasonal small batch grapefruit jam!
My daughter mentioned recently that she really likes grapefruit jam. I have to be honest. I didn't know grapefruit jam was a thing. Marmalade yes, but jam was new to me. I was a little surprised, since I've never known her to like marmalade, but then it struck me. Grapefruit jam has all the great tart flavour of a marmalade, but without the peel. And if there's one thing that's true about my girl, she's sure to believe that no one should be ever be eating the outside of that fruit ;)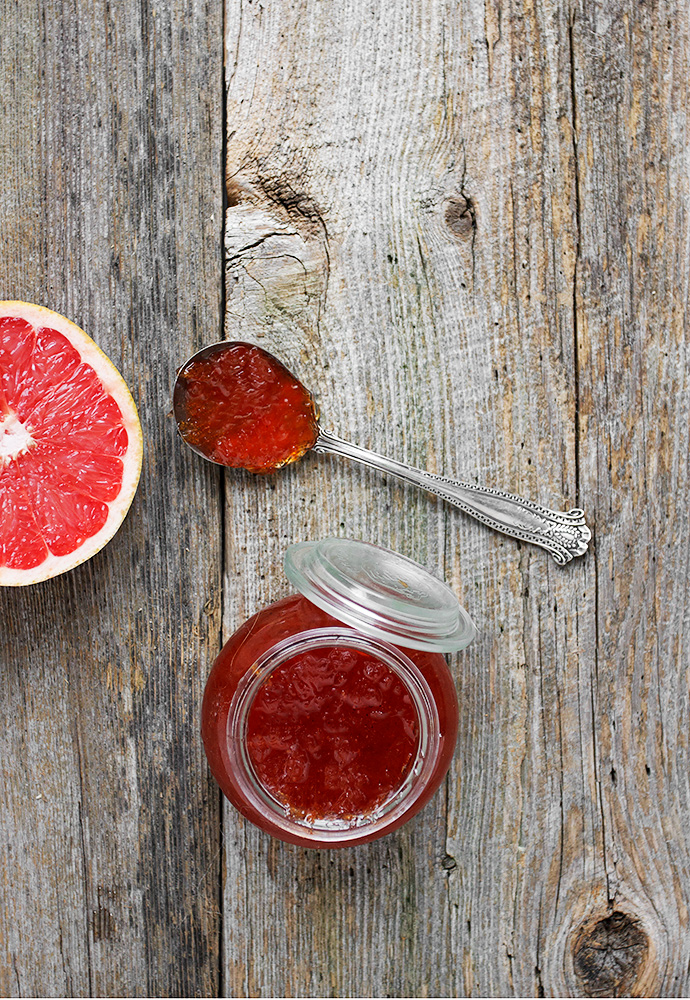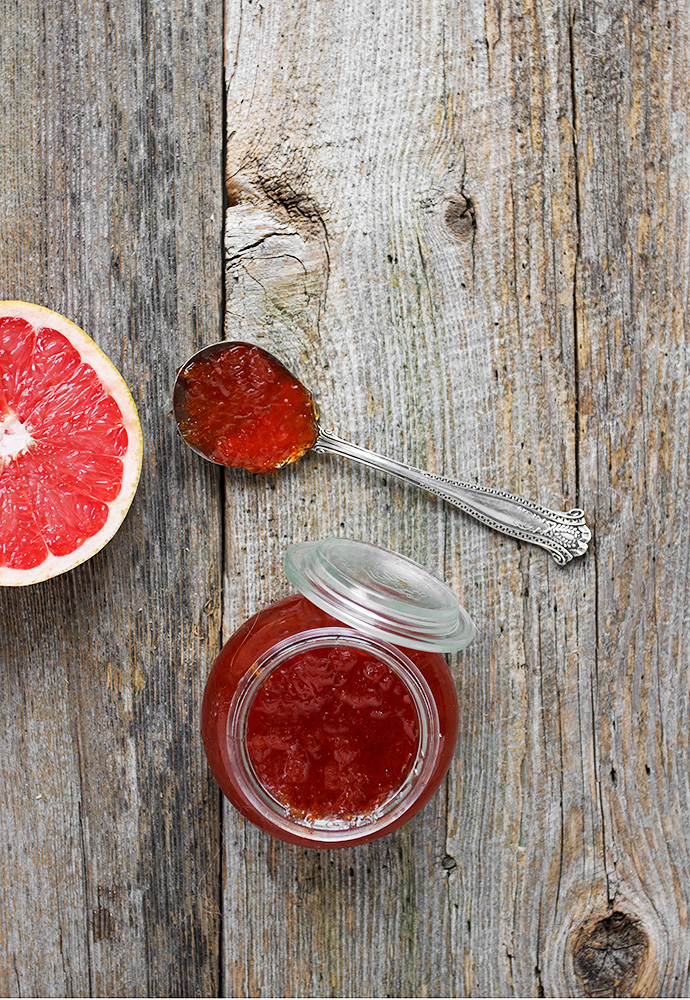 So since she'll be home soon for Christmas break, I decided to make her some. Because that's just what Moms do :) So yes ... this jam is a great choice for peel haters! It's also small-batch, quick and easy to make and with no canning necessary. Just refrigerate and enjoy in the short term. It would also make a great gift from your kitchen this holiday season.
Cook's Notes
The 3 jars shown in these pictures is the full yield from my small batch jam, starting with 4 lbs. of grapefruit.
When it comes to jam making, an inexpensive candy thermometer is your best friend. No need to guess when the jam is done. Simply boil until the mixture reaches 220F. If you don't have a candy thermometer, here's one for less than $5!
[amazon_link asins='B0011YVZMQ' template='ProductAd' store='etc0fb-20' marketplace='US' link_id='d7413ead-0c8d-11e9-b8ae-8d7c73537317']
Disclosure: Seasons and Suppers is a participant in the Amazon Services LLC Associates Program, an affiliate advertising program designed to provide a means for sites to earn advertising fees by advertising and linking to amazon.com.