A pretty and delicious upside down rhubarb cake. Can be made with fresh or frozen rhubarb. Makes a lovely warm rhubarb dessert!
Jump to:
Why you'll love this rhubarb upside down cake!
This rhubarb cake has a perfect balance of tart and sweet and lets the full flavour of the rhubarb shine.
This rhubarb recipe is a great way to use up a bunch of rhubarb, as it uses a full 3 cups of rhubarb. You can use fresh or frozen rhubarb for this cake.
This upside down cake makes a pretty and delicious dessert, especially when served slightly warm with ice cream or sweetened whipped cream.
Key Ingredients
Rhubarb - You can use fresh or frozen rhubarb for this cake. Be sure to read the instructions for frozen rhubarb in the Recipe Card below.
Strawberry Jam - strawberry jam provides the nicest flavour complement to the rhubarb, but if you don't have strawberry, a seedless raspberry jam will also work.
Step-by-Step Photos
This is a visual walk-through of the steps to make this recipe. Always refer to the complete instructions in the Recipe Card below when making the recipe, as all steps may not be illustrated here.
Step 1: Prepare the pan Start with a 9-inch round cake pan. Rub the bottom and sides generously with softened butter. Sprinkle sugar evenly over the bottom of the pan.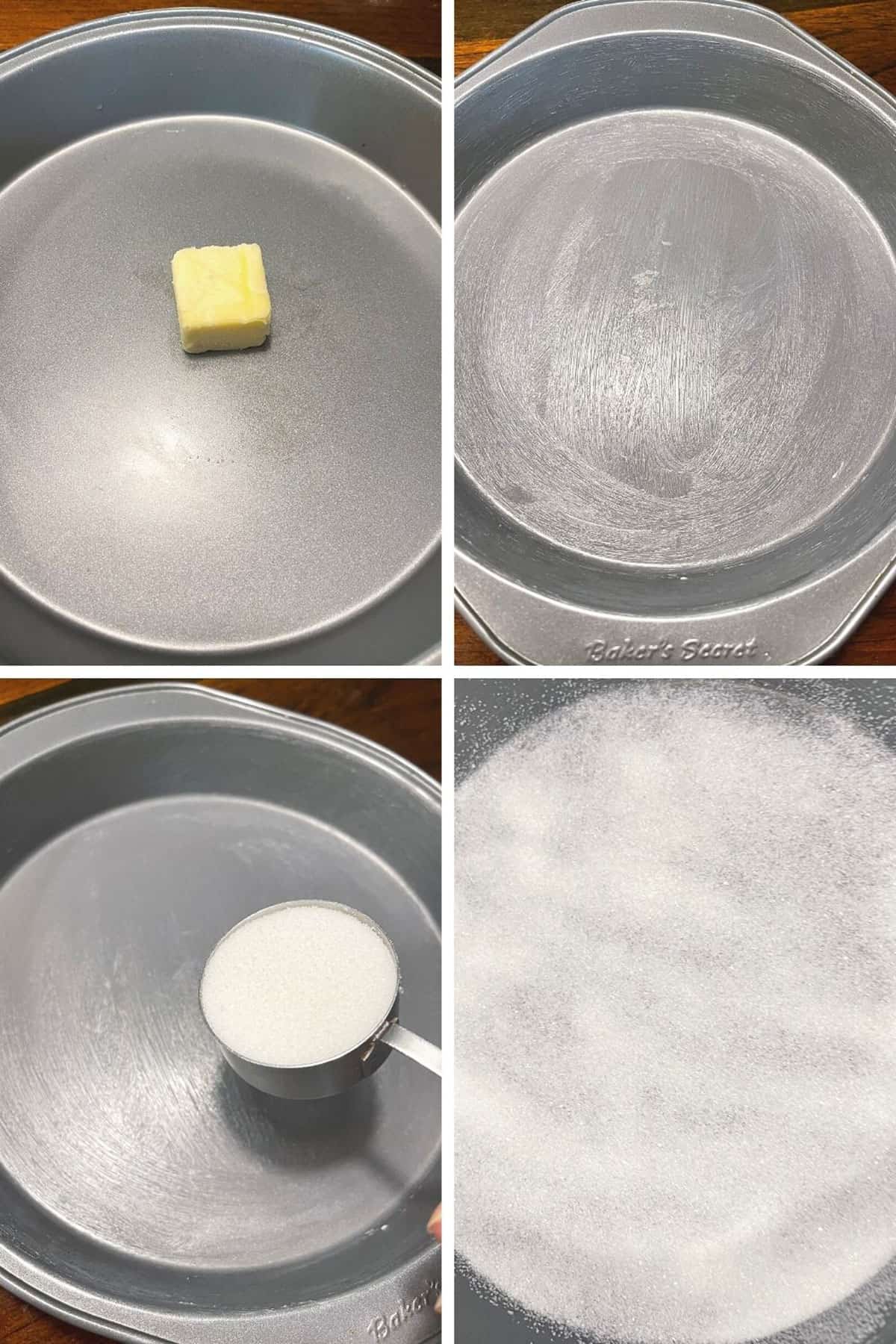 Step 2: Prepare the rhubarb Dice the rhubarb into 1/2-inch pieces. Warm strawberry jam briefly in the microwave to thin, then pour over the rhubarb. Stir well to coat. Pour into the prepared pan and spread into an even layer on the bottom of the pan.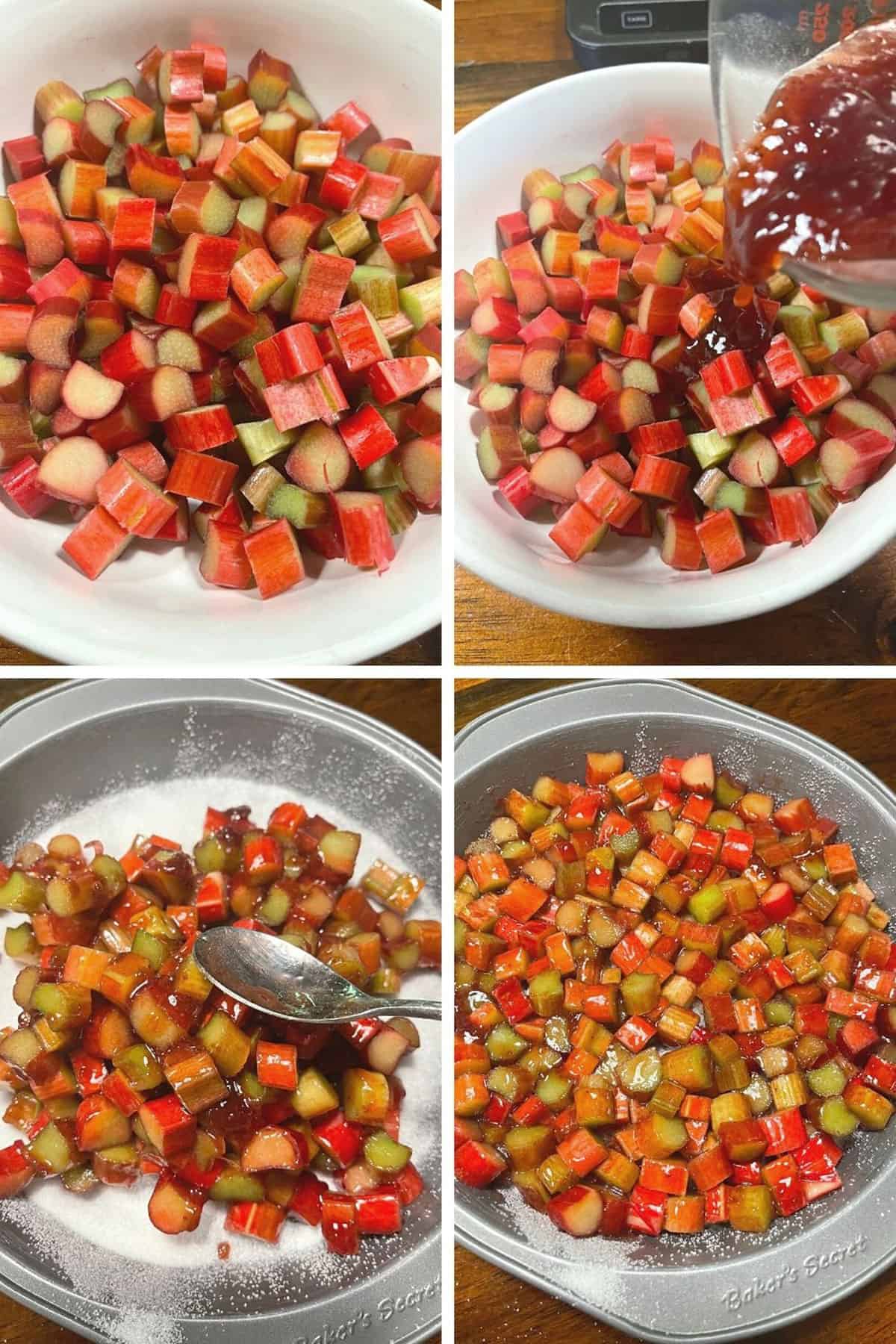 Step 3: Make the cake batter In a medium bowl, stir together the dry ingredients and set aside. Cream together the butter and sugar, then beat in the eggs and vanilla.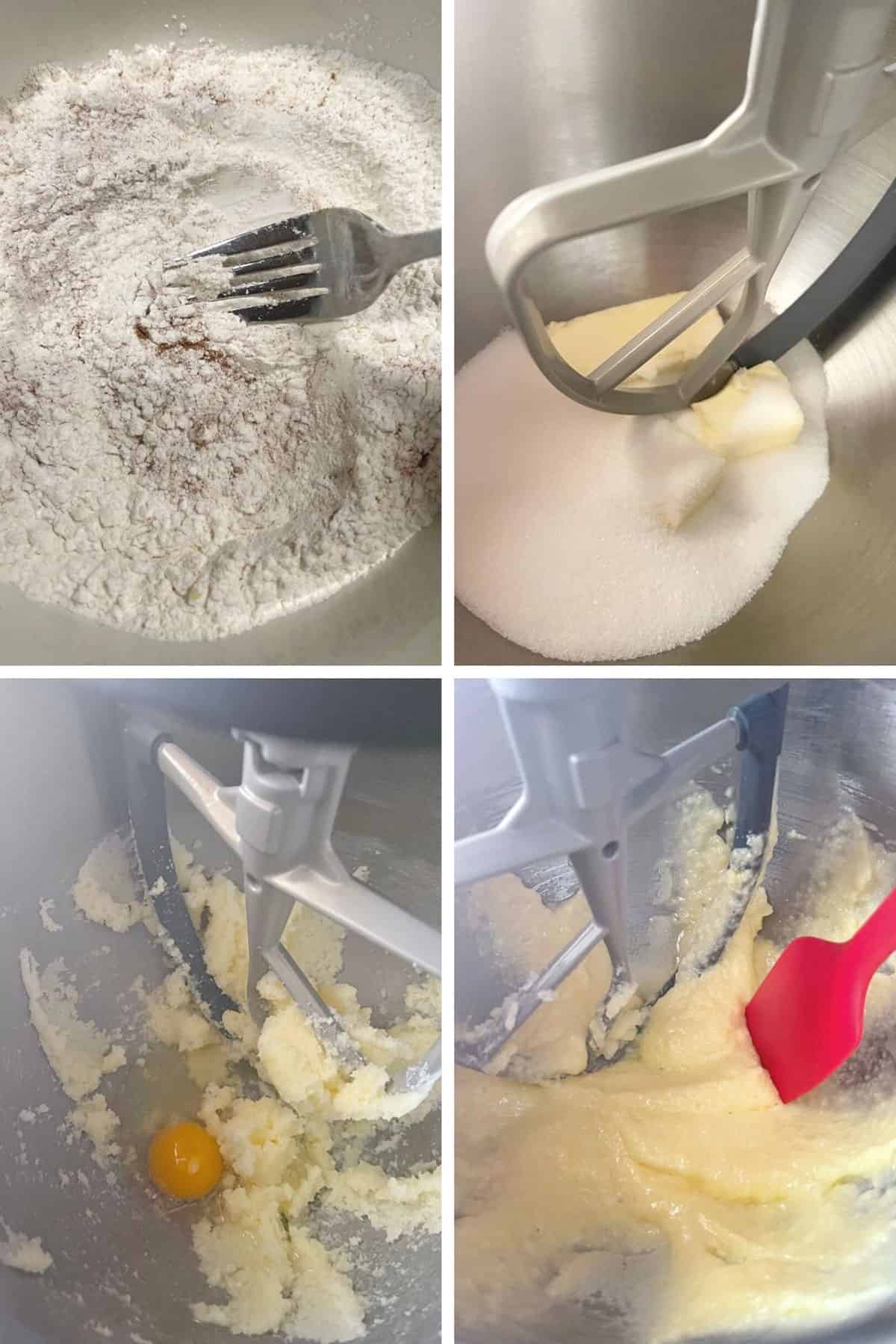 Step 4: Finish batter and add to pan To finish the cake batter, add the dry ingredients alternately with the milk until well combined. Spoon batter over-top of the rhubarb layer and spread out evenly. Bake and enjoy!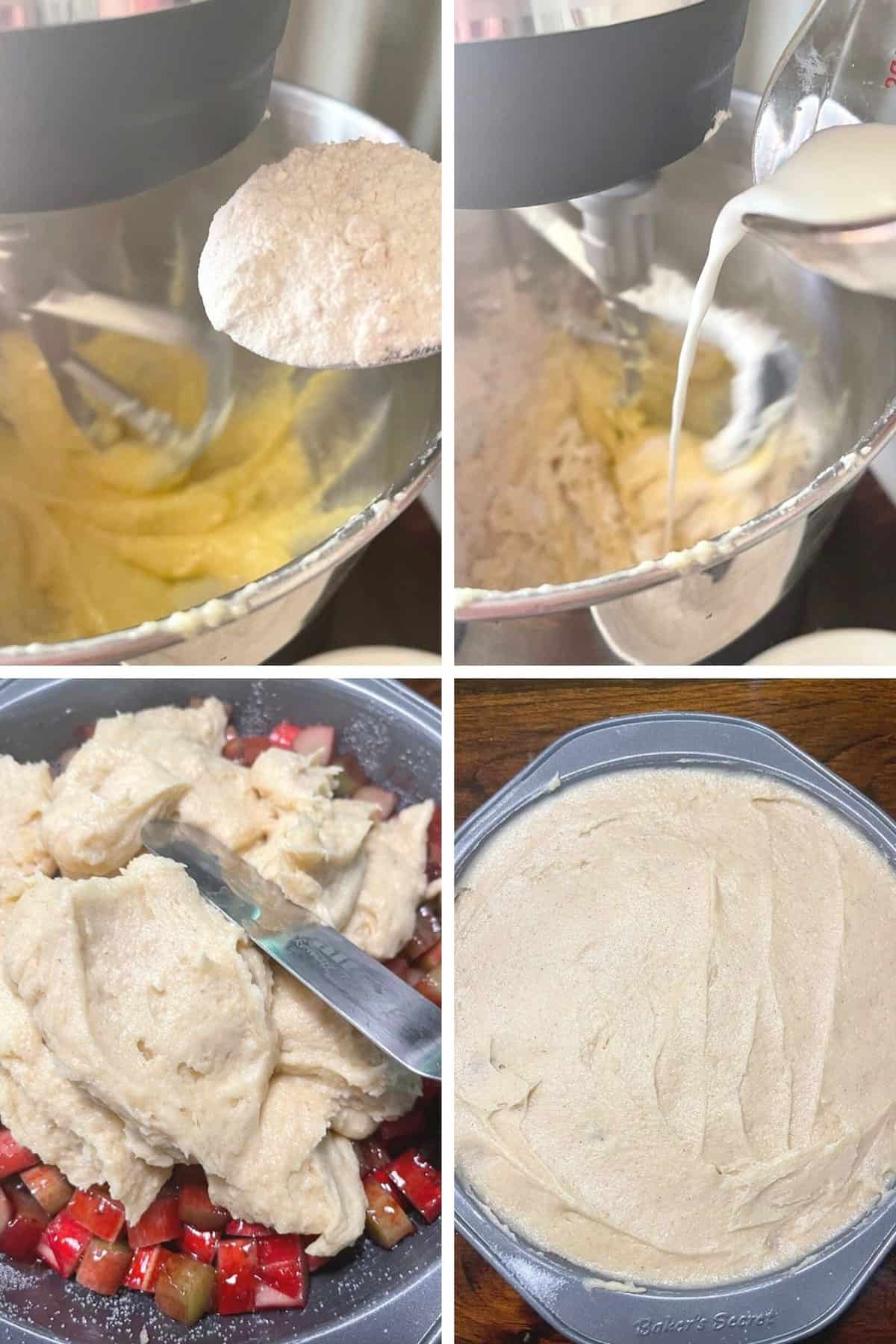 Baker's Tips
I used a 9-inch round cake pan here and it is a perfect fit. An 8-inch round pan would be too small. Alternatively, you can use a deep dish pie plate of a similar diameter (high sided).
Be sure to reduce the oven temperature by 25F if using a glass pan.
I always bake this one on top of a baking sheet, just in case! It doesn't bubble up much at all, but the batter in a 9-inch pan is quite full, so I always want to have a little oven protection, if needed.
Making ahead, storing and freezing
This cake is best enjoyed on the day it is baked. After about 24 hours, the cake part seems a little drier, but after that, the moisture from the fruit adds additional moisture to the crumb while it sits, so it's actually quite good for another day or more after that.
I store this cake on the counter. You could refrigerate, but I always find refrigeration speeds the drying process.
I haven't frozen this cake, but I feel like it might be an option if you are concerned about wasting leftover.
Recipe
More rhubarb recipes you might also like ...