You can make these teriyaki salmon burgers with fresh or frozen salmon. Topped with quick pickled cucumbers, these are a nice way to change up burger night!
I don't know about you, but at the point in the Summer where I'm looking for something beyond the basic beef burger. This Teriyaki Glazed Salmon burger is just the answer! The salmon burger here is full of flavour, with herbs, ginger and soy sauce and the panko and egg white ensure it stays together perfectly as it cooks.
I've used store-bought teriyaki sauce here, for easy Summer cooking, but I've also included a simple, homemade teriyaki sauce recipe in the Recipe Notes below, if you'd prefer to make your own.
Cook's Notes
Make the pickled cucumbers ahead and refrigerate, so you're ready to go.
You can also make the salmon patties ahead, cover and refrigerate. Then cook up later.
I used a 4-inch pastry ring to help shape my patties. Any sort of ring (english muffin ring, cookie cutter - anything that's open top and bottom) is fine. Simply add the salmon mixture to the ring then press down into a nice patty.
Change it up! Use any sauce you have around and enjoy. Works well with Hoisin Sauce or any semi-thick sauce that will glaze nicely.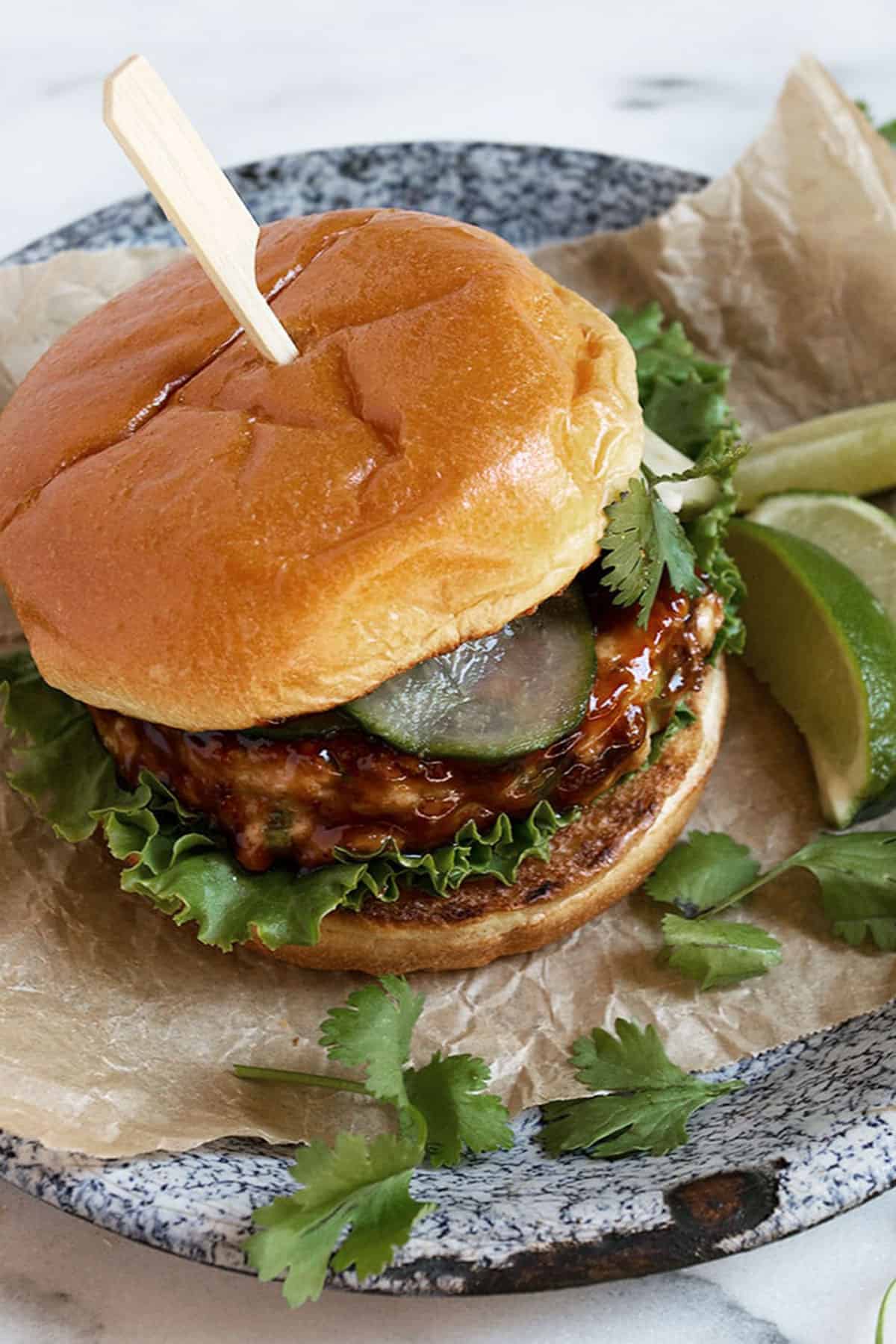 More salmon recipes you might also like ...